Vötnin Angling Service
Get directions
Vötnin Angling Service
Aðalgata 8
GPS Points
N65° 39' 34.146" W20° 18' 6.908"
Travel directory for Vötnin Angling Service
The official travel index of Iceland
Others
Geitaskarð
Farm Holidays
Langidalur
541 Blönduós
452-4341, 895-6224, 897-4341
Stóra-Giljá
Sleeping bag accommodation
Ásar
541 Blönduós
452-4294
Guesthouse Svínavatn
Bed & Breakfast
Svínavatn
541 Blönduós
452-7123, 860-3790
Huni Hótel
Hotels
Húnavallaskóli
541 Blönduós
456-4500, 691-2207
Hotel Blanda
Hotels
Aðalgata 6
540 Blönduós
452-4205, 898-1832
Retro Guesthouse
Guesthouses
Blöndubyggð 9
540 Blönduós
519 4445
Guesthouse Tilraun
Guesthouses
Aðalgata 10
540 Blönduós
583-5077
Riverside HI Hostel Blönduós
Guesthouses
Blöndubyggð 10
540 Blönduós
898-1832
Blönduós HI Hostel
Hostels
Blöndubyggð 10
540 Blönduós
898-1832
Nature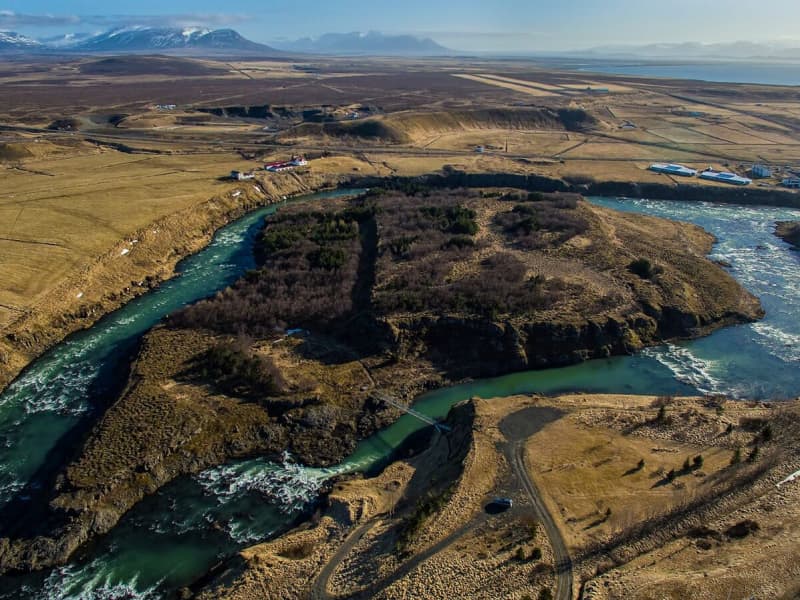 1.93 km
Hrútey Island is the real feather in the cap of Blönduós town, which is almost encircled by the river Blanda. Hrútey is blessed with a wide variety of vegetation and birdlife is abundant, being the habitat of geese and many other species. It is easily accessible and lies just off Highway 1.
There is a good parking area by the river bank and a trusty pedestrian bridge over to the island. Hrútey is an excellent place for outdoor exercise, or just to stop and take a break. There are good footpaths and a clearing with benches and picnic tables.
Nature
19.94 km
Vatnsdalshólar are a cluster of hills of all sizes across the mouth of Vatnsdalur valley. Thought to have been formed by a catastrophic landslide. These hills are considered to be one of the three "innumerables" things in Iceland along with the lakes in Arnarvatnsheidi and the islands on Breidarfjord in the west.