Blönduós
Fully equipped sports center with a gym, swimming pool, two hot tubs, steam bath, wading pool, ice-bath and to large water slides along with lots of fun toys. Information about opening hours and entrance fee can be found on the sports center website or Facebook page.
Get directions
Blönduós
Melabraut 2
GPS Points
N65° 39' 34.607" W20° 16' 56.964"
Travel directory for Blönduós
The official travel index of Iceland
Others
Huni Hótel
Hotels
Húnavallaskóli
541 Blönduós
456-4500, 691-2207
Retro Guesthouse
Guesthouses
Blöndubyggð 9
540 Blönduós
519 4445
Stóra-Giljá
Sleeping bag accommodation
Ásar
541 Blönduós
452-4294
Guesthouse Svínavatn
Bed & Breakfast
Svínavatn
541 Blönduós
452-7123, 860-3790
Hotel Blanda
Hotels
Aðalgata 6
540 Blönduós
452-4205, 898-1832
Guesthouse Tilraun
Guesthouses
Aðalgata 10
540 Blönduós
583-5077
Flóðvangur
Guesthouses
Flóðvangur
541 Blönduós
820-0446
Riverside HI Hostel Blönduós
Guesthouses
Blöndubyggð 10
540 Blönduós
898-1832
Nature
19.40 km
Vatnsdalshólar are a cluster of hills of all sizes across the mouth of Vatnsdalur valley. Thought to have been formed by a catastrophic landslide. These hills are considered to be one of the three "innumerables" things in Iceland along with the lakes in Arnarvatnsheidi and the islands on Breidarfjord in the west.
Nature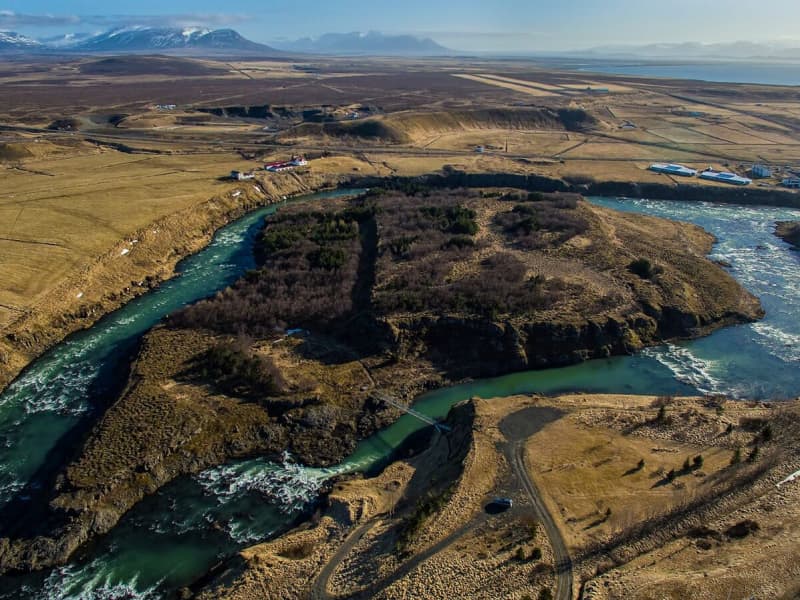 0.74 km
Hrútey Island is the real feather in the cap of Blönduós town, which is almost encircled by the river Blanda. Hrútey is blessed with a wide variety of vegetation and birdlife is abundant, being the habitat of geese and many other species. It is easily accessible and lies just off Highway 1.
There is a good parking area by the river bank and a trusty pedestrian bridge over to the island. Hrútey is an excellent place for outdoor exercise, or just to stop and take a break. There are good footpaths and a clearing with benches and picnic tables.
Nature
23.83 km
Spákonufellshöfði headland is popular among those interested in walking and other outdoor recreations, and is a short way from the harbour in Skagaströnd.
Marked footpaths have been laid out and signboards erected telling the visitor about the area's flora and fauna. On a bright, clear summer evening, one can witness the setting of the midnight sun as it dips to touch the horizon in the north. Indeed, the inhabitants of the area make use of the headland all year round and enjoy all that it has to offer.