Spakanufellshofdi headland
Spákonufellshöfði headland is popular among those interested in walking and other outdoor recreations, and is a short way from the harbour in Skagaströnd.
Marked footpaths have been laid out and signboards erected telling the visitor about the area's flora and fauna. On a bright, clear summer evening, one can witness the setting of the midnight sun as it dips to touch the horizon in the north. Indeed, the inhabitants of the area make use of the headland all year round and enjoy all that it has to offer.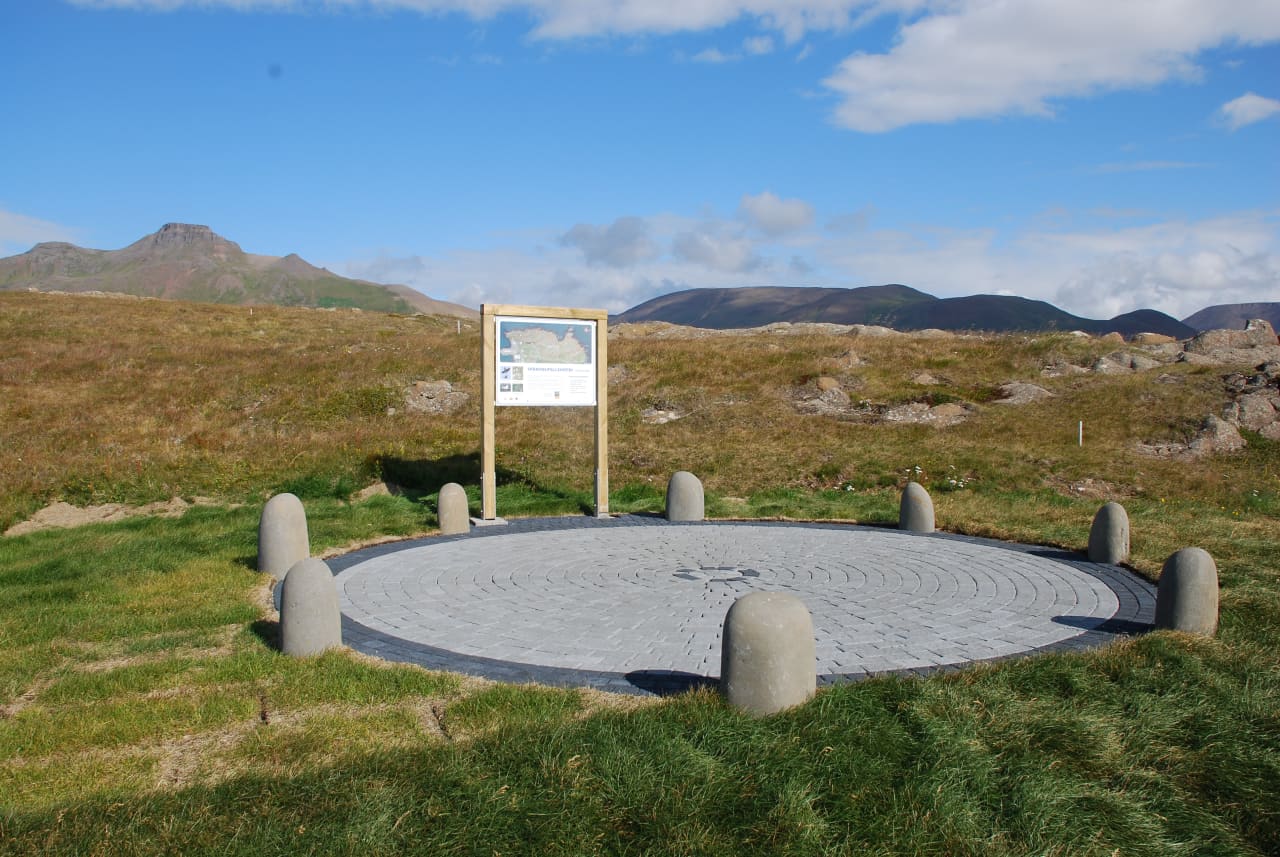 Get directions
Spakanufellshofdi headland
GPS Points
N65° 49' 53.771" W20° 18' 57.268"
Travel directory for Spakanufellshofdi headland
The official travel index of Iceland
Others
Hotel Blanda
Hotels
Aðalgata 6
540 Blönduós
452-4205, 898-1832
Riverside HI Hostel Blönduós
Guesthouses
Blöndubyggð 10
540 Blönduós
898-1832
Guesthouse Tilraun
Guesthouses
Aðalgata 10
540 Blönduós
583-5077
Retro Guesthouse
Guesthouses
Blöndubyggð 9
540 Blönduós
519 4445
Camping
23.67 km
Open all year round. Accommodation in 20 well equipped cottages for altogether 110 people. Hotpots and sauna in most of the cottages. Close to all services. Gladheimar also run the camping area in Blo
Swimming Pools
23.83 km
Fully equipped sports center with a gym, swimming pool, two hot tubs, steam bath, wading pool, ice-bath and to large water slides along with lots of fun toys. Information about opening hours and entra
Swimming Pools
0.58 km
Others
Skagaströnd Golf Club
Golf Courses
Höfði
545 Skagaströnd
892-5089
Ós Golf Club
Golf Courses
Vatnahverfi
540 Blönduós
452-4980
GN Hópbíilar
Day Tour Provider
Skúlabraut 43
540 Blönduós
864-9133