Vötnin Angling Service
Get directions
Vötnin Angling Service
Aðalgata 8
GPS Points
N65° 39' 34.146" W20° 18' 6.908"
Travel directory for Vötnin Angling Service
The official travel index of Iceland
Others
Guesthouse Svínavatn
Bed & Breakfast
Svínavatn
541 Blönduós
452-7123, 860-3790
Stóra-Giljá
Sleeping bag accommodation
Ásar
541 Blönduós
452-4294
Retro Guesthouse
Guesthouses
Blöndubyggð 9
540 Blönduós
519 4445
Blönduós HI Hostel
Hostels
Blöndubyggð 10
540 Blönduós
898-1832
Riverside HI Hostel Blönduós
Guesthouses
Blöndubyggð 10
540 Blönduós
898-1832
Huni Hótel
Hotels
Húnavallaskóli
541 Blönduós
456-4500, 691-2207
Geitaskarð
Farm Holidays
Langidalur
541 Blönduós
452-4341, 895-6224, 897-4341
Hotel Blanda
Hotels
Aðalgata 6
540 Blönduós
452-4205, 898-1832
Guesthouse Tilraun
Guesthouses
Aðalgata 10
540 Blönduós
583-5077
Nature
19.94 km
Vatnsdalshólar are a cluster of hills of all sizes across the mouth of Vatnsdalur valley. Thought to have been formed by a catastrophic landslide. These hills are considered to be one of the three "innumerables" things in Iceland along with the lakes in Arnarvatnsheidi and the islands on Breidarfjord in the west.
Nature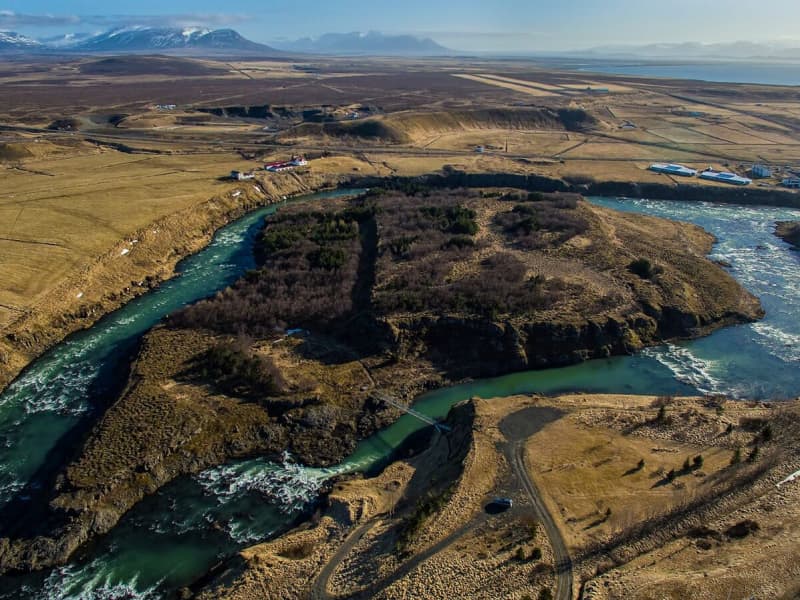 1.93 km
Hrútey Island is the real feather in the cap of Blönduós town, which is almost encircled by the river Blanda. Hrútey is blessed with a wide variety of vegetation and birdlife is abundant, being the habitat of geese and many other species. It is easily accessible and lies just off Highway 1.
There is a good parking area by the river bank and a trusty pedestrian bridge over to the island. Hrútey is an excellent place for outdoor exercise, or just to stop and take a break. There are good footpaths and a clearing with benches and picnic tables.