Shortcuts
Myvatnsstofa
Mývatn offers a unique natural environment. With large contrasts and small distances you can experience the most and the best that Iceland has to offer.
Welcome to Mývatn, don's miss the Yule Lads in Dimmuborgir when you drop in.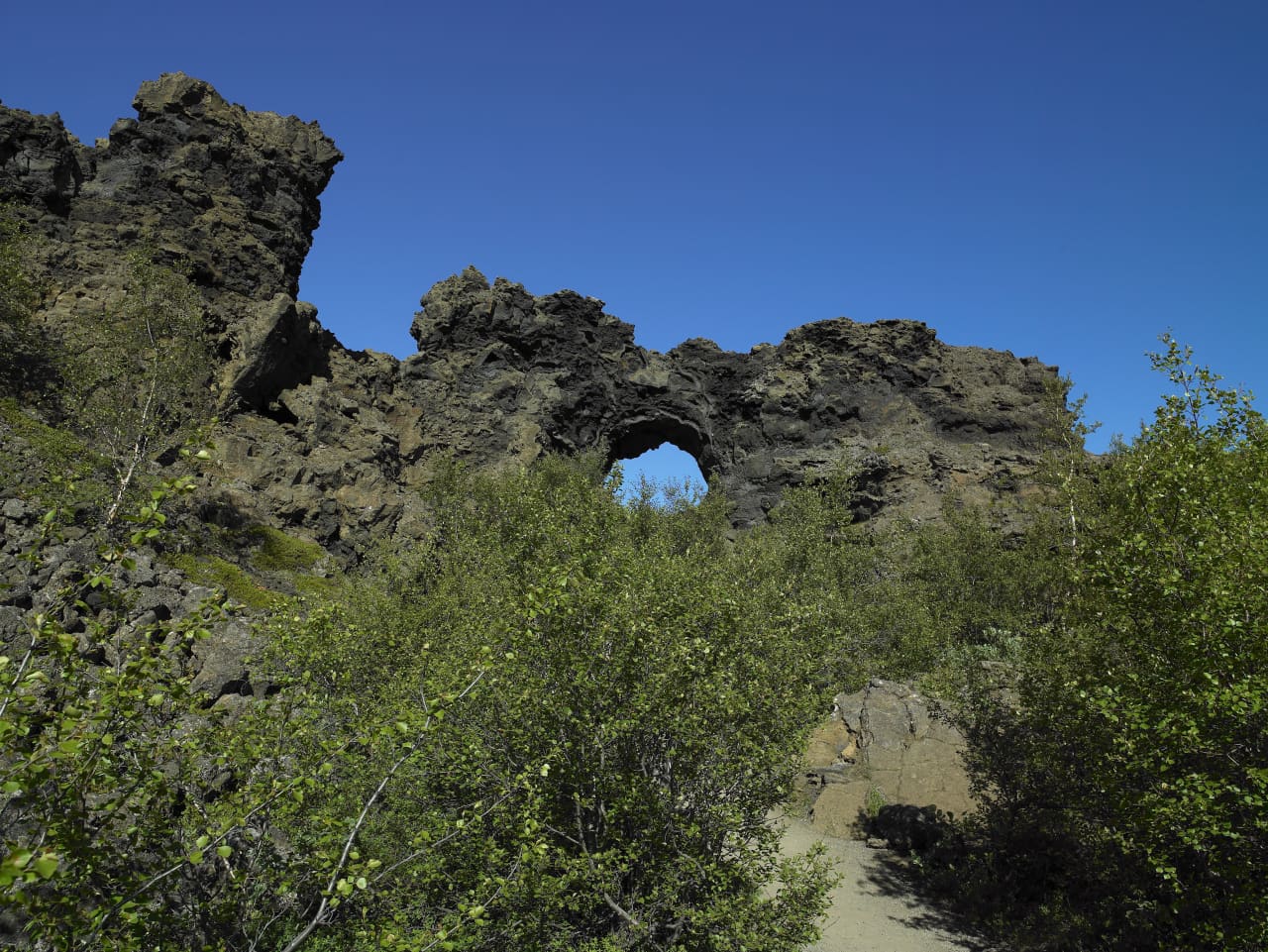 Get directions
Myvatnsstofa
Hlíðavegur 6
GPS Points
N65° 38' 28.702" W16° 54' 40.154"
Travel directory for Myvatnsstofa
The official travel index of Iceland
Others
Saga Travel
Day Tour Provider
Skútahraun 2a
660 Mývatn
698-8182
Guesthouse Eldá / Helluhraun / Birkihraun
Guesthouses
Helluhraun 15
660 Mývatn
464-4220
Askja - Mývatn Tours
Bus tours
Arnarnes
660 Mývatn
4641920
Safarihestar
Horse Activities
Álftagerði 3
660 Mývatn
464-4203 , 864-1121
Ferðaþjónustan Bjargi
Guesthouses
Bjarg
660 Mývatn
464-4240
Mývatnssveit Golf club
Golf Courses
Stekkholt
660 Mývatn
856-1159
Myvatn Marathon
Running Tours - Running
Hlíðavegur 6
660 Mývatn
867-8723
Guesthouse Stöng
Guesthouses
Mývatnssveit
660 Mývatn
464-4252, 896-6074