Shortcuts
Fjörður
The peninsula between Eyjafjordur and Skjalfandi Bay is a paradise for hikers. Two 4WD tracks lead to the north of the peninsula, one to Hvalvatnsfjordur and the other to Flateyjardalur. No services, but camping allowed in specific areas.
Get directions
Fjörður
GPS Points
N66° 3' 39.526" W18° 4' 45.992"
Travel directory for Fjörður
The official travel index of Iceland
Bed & Breakfast
19.55 km
An old original well maintained farmhouse with 6 bedrooms. Additional Dining area for about thirty people. A hot tub outside the house with a mountain view.
Camping
19.29 km
The camp site at Grenivík was all renewed in 2011 and there is now a new service house with access for the disabled. There is also now access to electricity, shower and hot and cold running water. It
Guesthouses
19.99 km
Grenivík Guesthouse offers accommodation in June, July and August with four double/twin rooms and private bathrooms. All rooms include a buffet-style breakfast. The buffet consists of home-baked brea
Others
Ártún Travel Service
Guesthouses
Ártún, Grýtubakkahreppur
610 Grenivík
463-3267, 892-3591
Hléskógar
Guesthouses
Hléskógar Fnr 216-0712
601 Akureyri
Travel Agency
17.93 km
Since 1985 we are offering a variety of long and short riding tours. Curious young horses, mysterious cities of the Elves, a Viking treasure hidden in the ground, attractive valleys, rivers and a colourful world of wonders are waiting for the guest.
Swimming Pools
19.30 km
Summer opening hours (valid from June 1): Mondays - Fridays: 11:00 - 19:00 Weekends: 10:00 - 18:00 Winter opening hours: Mondays -Thursdays: 15:00-18:00 Saturdays: 10:00-13:00 Closed Fridays and Sunda
Winter adventure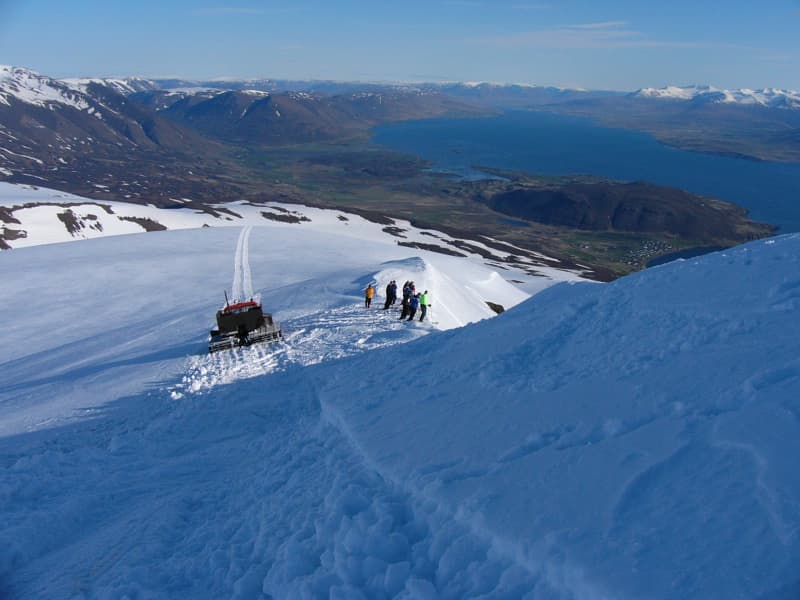 17.41 km
Kaldbakur Tours offers during the winter trips up the mountain Kaldbakur which is 1.173m high, making it the highest peak on the northeastern side of Eyjafjörður, with panoramic views all the way east to Langanes and into the highlands of Iceland.
Others
Mathús Milli Fjöru & Fjalla
Culinary experience
Túngata 3
610 Grenivík
6206080