Shortcuts
Dalakofinn
Dalakofinn is a family run restaurant and grocery store, situated at highway 1 in the town of Laugar in Þingeyjarsveit municipality. We are open all year round.
We offer good, hearty meals at fair prices, served with a smile. Try some of our homemade pizzas, our locally sourced burgers and fish, and delicious traditional Icelandic dishes. After the meal, you can grab all the necessities you need for the road in the grocery store in the other end of the house.
Open every day. Check the opening hours on our website dalakofinn.is
Get directions
Dalakofinn
Laugar, Reykjadalur
GPS Points
N65° 43' 15.532" W17° 22' 20.132"
Travel directory for Dalakofinn
The official travel index of Iceland
Others
Safarihestar
Horse Activities
Álftagerði 3
660 Mývatn
464-4203 , 864-1121
Guesthouse Stöng
Guesthouses
Mývatnssveit
660 Mývatn
464-4252, 896-6074
North Aurora Guesthouse
Bed & Breakfast
Lautavegur 8
650 Laugar
860-2206
KIP.is
Day Tours
Álfasteinn
650 Laugar
6505252
Guesthouse Staðarhóll
Guesthouses
Staðarhóll, Aðaldalur
641 Húsavík
464-3707
Nature
12.83 km
The Goðafoss waterfall is one of the most spectacular waterfalls in Iceland. The water of the river Skjálfandafljót falls from a height of 12 meters over a width of 30 meters.
In the year 1000, the Lawspeaker Þorgeir Ljósvetningagoði made Christianity the official religion of Iceland. After his conversion, Þorgeir threw his statues of the Norse gods into the waterfall. Goðafoss Waterfall is part of the Diamond Circle explore the Diamond Circle
https://www.northiceland.is/diamondcircle.
Museums
17.17 km
Grenjaðarstaður is the site of a church, and also of one of the most famous turf farms in Iceland.
Hotels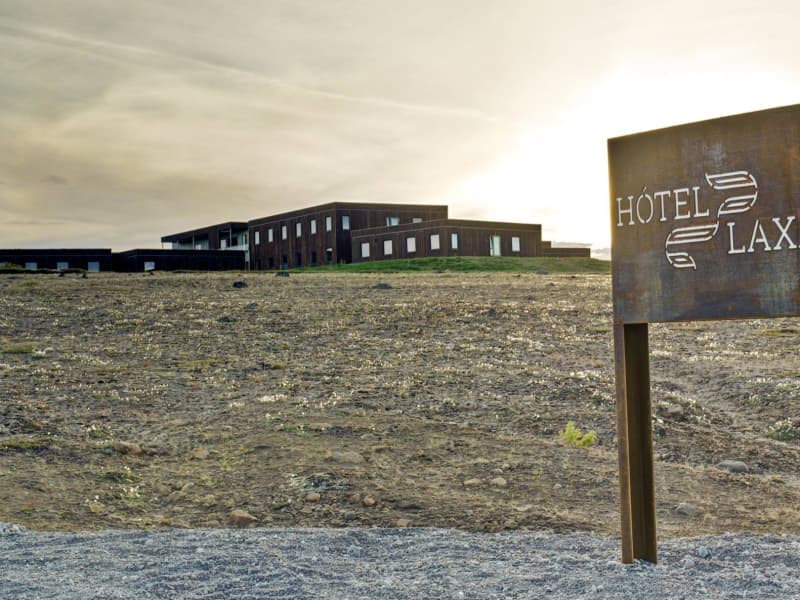 22.26 km
Hotel Laxá is a new luxurious hotel that was opened in summer 2014. It features beautifully decorated rooms and excellent facilities in a prime location by Lake Mývatn. From the hotel, you can enjoy
Guesthouses
5.12 km
Welcome to guesthouse Narfastadir. guesthouse Narfastadir are at road nr. 1 in Reykjadalur valley 5 km. south of the small village Laugar and close to lake Myvatn and the whale watching capital Husavi
Guesthouses
20.54 km
Guesthouse Brekka is a family run accommodation in Aðaldalur. - It is beautifully and very centrally located for those who want to explore the North Iceland Pearls of Nature, enjoy peaceful surroundi
Others
Goðafossveitingar
Cafés
Fosshóll
601 Akureyri
464-3332
Fossholl by Godafoss
Guesthouses
Fosshóll
641 Húsavík
464-3108
Guesthouse Staðarhóll
Guesthouses
Staðarhóll, Aðaldalur
641 Húsavík
464-3707
Guesthouse Stöng
Guesthouses
Mývatnssveit
660 Mývatn
464-4252, 896-6074
Hótel Laugar
Hotels
Laugar
650 Laugar
4664009