Shortcuts
Ósar HI Hostel
Osar is located on the Vatnsnes Peninsula, 25 km north of road no. 1. In the recent years the hostel has been completely renovated.Ósar ocean beach is full of life. Seals abound and also eider ducks and other birds, and the rock Hvítserkur, which resembles a prehistoric Dinosaur, is within walking distance from the Hostel.

The unspoiled nature, peaceful environment and a variety of recreation opportunities makes Ósar an ideal stop in an Iceland tour. In only about 5 min walk you are in unusually close contact with nature. Here guests can see a number of different birds and one of Iceland´s biggest colonies of seals , swimming only a few meters from the beach.

A superb place for nature lovers
Get directions
Ósar HI Hostel
Vatnsnes
GPS Points
N65° 35' 51.086" W20° 38' 58.081"
Opening period
01/05 - 01/10
Travel directory for Ósar HI Hostel
The official travel index of Iceland
Nature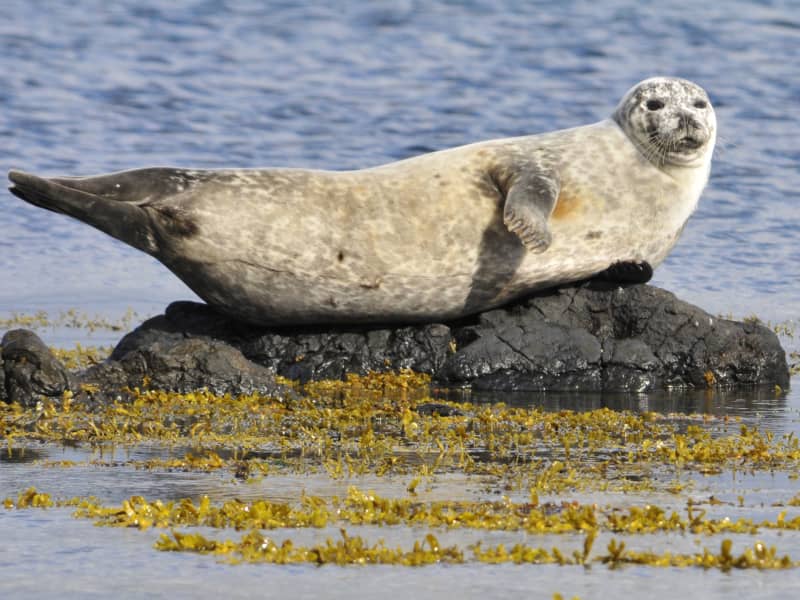 20.14 km
Vatnsnes is an area of varied animal life, and it is here that we find the largest and most accessible seal sanctuary in Iceland, where the common seal (Phoca vitulina) can be seen at quite close range. Facilities for seal watching can also be found at Illugastaðir, Svalbarð and Ósar, but please note that the Hindisvík station has now closed.
The area offers a beautiful environment endowed with many pearls of nature such as Hvítserkur and Borgarvirki, as well as some famous historical trails and sites.
The ring road round Vatnsnes is about 90 km and is mostly dirt road, passable all year round.
Nature
16.24 km
Borgarvirki is a 10-15 metre high ridge of columnar rock. This phenomenon is a volcanic plug, and there is speculation as to whether it was, in ancient times, a district fortress and even, perhaps, a battleground.
From Borgarvirki there is a wide panoramic view over a large part of the region and a viewfinder is in place to help locate some of the important landmarks.
This is truly a unique natural phenomenon, but one which has also seen some improvements by the hand of man in bygone days.
Nature
1.09 km
Hvítserkur is a 15 m-high sea stack just off shore on the eastern side of Vatnsnes. Good seal spotting place at the estuary of the Sigridarstadir lake, south from the stack.
Restaurants
19.29 km
Whatever you do at Vatnsnes……. don't miss dining at Geitafell's seafood restaurant There you can taste our delicious soups and other seafood gourmets, served with locally grown salads and homemade