Shortcuts
Fjallagisting
Fjallagisting is located at Steinnýjarstöðum, which is about 10 km north of the Skagaströnd. The cottage has a king size bed, sofa bed and a childs bed. Accommodation for 4 adults. Also, there are 2 mattresses for adults. There is also tableware for 10 persons. 32" TV and a good stereo in the house. A big patio is also next to the house. Licenses sold locally in the popular Langavatn (only 5 km from the cottage) a great place to start a walk around Skagaheiði. Only about 10 km from Skagaströnd and 30 km from the town.
Keys of the cottage are on the farm.
On the arrival day guestes can come after 2pm. On the departure day the guestes have to check out of the cottage at the latest 12pm
Sheets can be arrange for 2.000 ISK per persone
Cottage have to be cleaned bedore leaving but we offer cleaning for 7.000 ISK
Get directions
Fjallagisting
Steinnýjarstaðir
GPS Points
N65° 54' 23.609" W20° 16' 37.336"
Travel directory for Fjallagisting
The official travel index of Iceland
Swimming Pools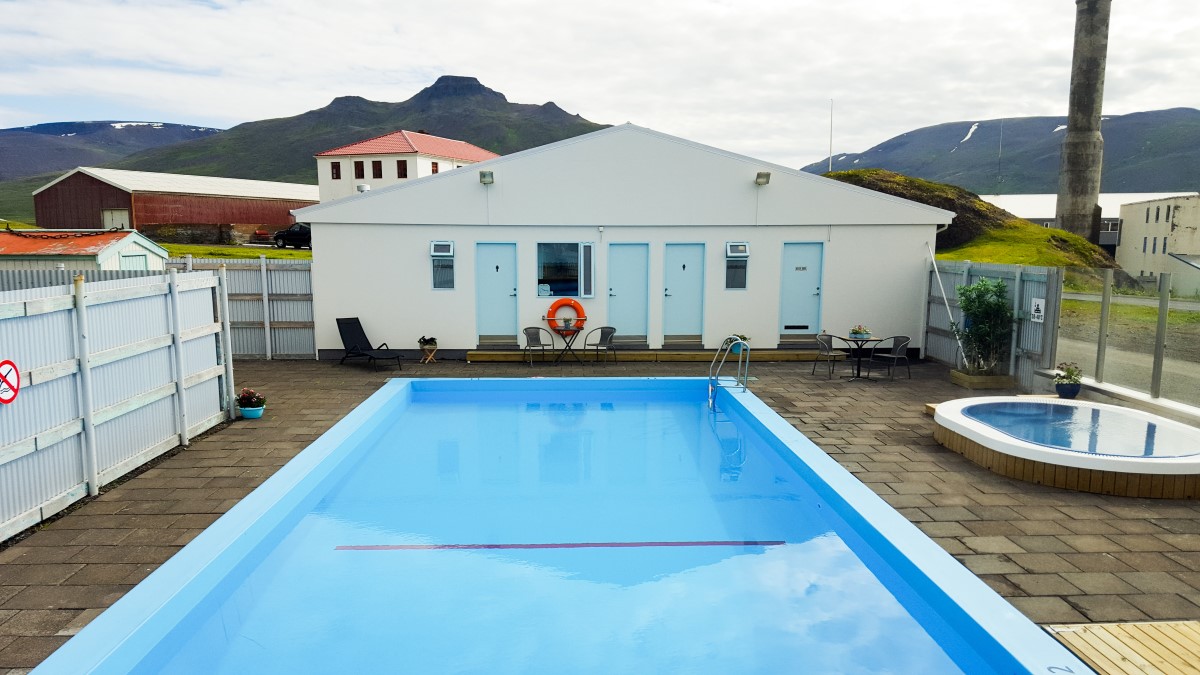 9.14 km
Others
Skagaströnd Golf Club
Golf Courses
Höfði
545 Skagaströnd
892-5089
Nature
11.72 km
Spákonufell is an impressive and dignified mountain towering above Skagaströnd and is looked upon as a kind of emblem of the village. It is frequented in all seasons by those who want to indulge in a variety of outdoor activities.
In summer, there is a choice of good walking and hiking trails, and many highly valued places of interest. And when winter lays an icy hold on the slopes, the townspeople change over to cross-country skiing - making their way round and, in some cases, up the mountain. Booklets about walks on and around Spákonufell and Spákonufellshöfði have been published in Icelandic, English and German, and these can be obtained in many places within the town itself, as well as in tourist information bureaux all over the north of Iceland. They also contain excellent photographs, detailed maps and other items of interest and information.
Nature
14.22 km
Kálfshamarsvík is a small cove in the northern part of Skagi, with unusual, beautifully formed sea cliffs of columnar rock, created about 2 million years ago. At the beginning of the 20th century, fishing boats plied the waters and there was a small community of about 100 inhabitants at Kálfshamarsvík. However, by around 1940 the village had become deserted.
Nature
8.55 km
Spákonufellshöfði headland is popular among those interested in walking and other outdoor recreations, and is a short way from the harbour in Skagaströnd.
Marked footpaths have been laid out and signboards erected telling the visitor about the area's flora and fauna. On a bright, clear summer evening, one can witness the setting of the midnight sun as it dips to touch the horizon in the north. Indeed, the inhabitants of the area make use of the headland all year round and enjoy all that it has to offer.
Museums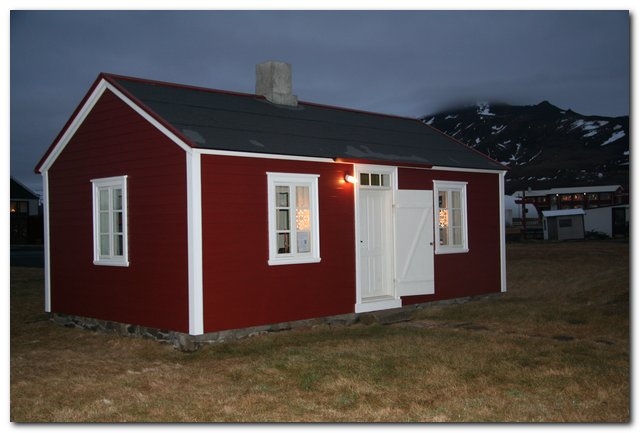 10.60 km
Árnes is the oldest house in Skagaströnd, and the only one of its kind in the area that was considered possible to preserve. It was renovated by the municipality and opened in 2009. Árnes is a uniq
Museums
9.68 km
The Museum of Prophecies Exhibition, storytelling and fortune telling. The exhibition focuses on Þórdís the fortune-teller, the first named inhabitant of Skagaströnd, who lived there in the late
Others
Bjarmanes
Cafés
Höfði
545 Skagaströnd
452-2850
Hafnir
Cottages
Hafnir
545 Skagaströnd
452-4163