Geitafell - Seafood restaurant
Whatever you do at Vatnsnes…….
don't miss dining at Geitafell's seafood restaurant
There you can taste our delicious soups and other seafood gourmets, served with locally grown salads and homemade bread. The fish is caught only from local waters and you can be sure of getting only the best possible quality.Open daily from 11.00 to 22.00 June throughout August. Other reservations can be made. Group bookings can be made for up to 80 people.
For any further inquiries call us at:
+354 861 2503 / +354 893 3380

At Geitafell you can also take long and short hikes, pet the horses, visit the Tower exhibition, and take a look at some restored ruins.
Get directions
Geitafell - Seafood restaurant
Geitafell
GPS Points
N65° 37' 26.659" W20° 49' 26.663"
Travel directory for Geitafell - Seafood restaurant
The official travel index of Iceland
Nature
17.73 km
A sign "Ánastaðastapi" on road No. 711 indicates the parking area. Cross the stairs at the fence and take a short walk down the hill along a little creek to the shore. Here you find the beautiful sea stack Ánastaðastapi. Please be aware that this place is closed until July due to lambing season.
Nature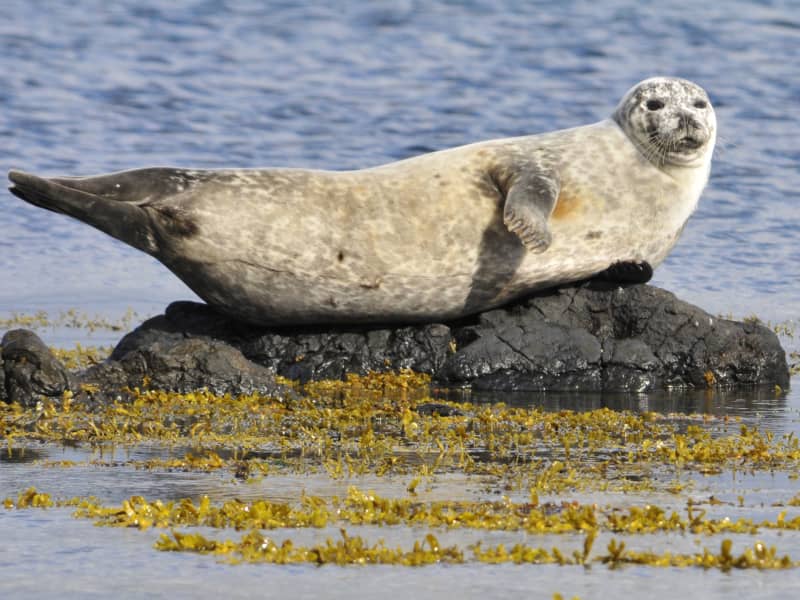 0.85 km
Vatnsnes is an area of varied animal life, and it is here that we find the largest and most accessible seal sanctuary in Iceland, where the common seal (Phoca vitulina) can be seen at quite close range. Facilities for seal watching can also be found at Illugastaðir, Svalbarð and Ósar, but please note that the Hindisvík station has now closed.
The area offers a beautiful environment endowed with many pearls of nature such as Hvítserkur and Borgarvirki, as well as some famous historical trails and sites.
The ring road round Vatnsnes is about 90 km and is mostly dirt road, passable all year round.
Nature
18.20 km
Hvítserkur is a 15 m-high sea stack just off shore on the eastern side of Vatnsnes. Good seal spotting place at the estuary of the Sigridarstadir lake, south from the stack.