Hvammstangi Swimming Pool
The swimming pool in Hvammstangi is good for tired travellers, families or others that like to relax or enjoy the best of Icelandic hot water.
The swimming pool was open 1982. It has nice outdoor swimming pool of 25m x 11m, hot tub with water massage and steam bath.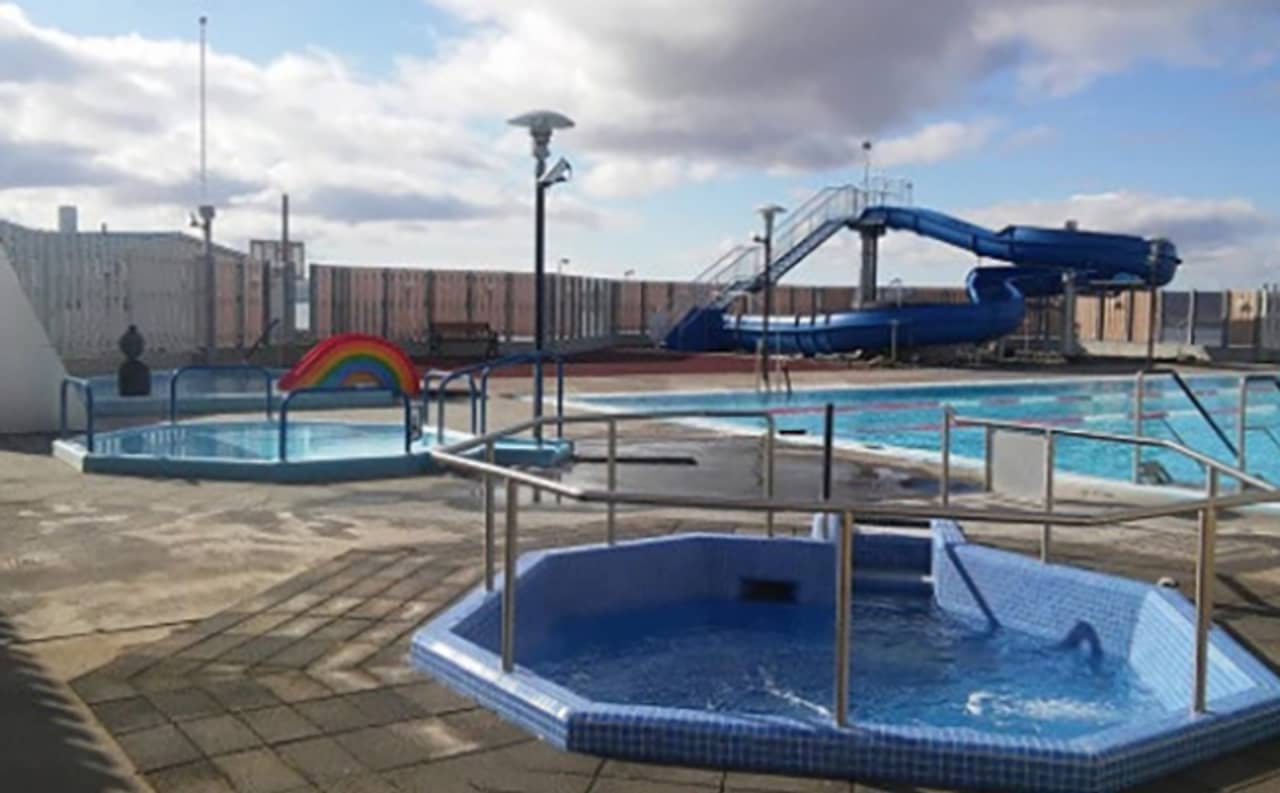 Get directions
Hvammstangi Swimming Pool
v/Hlíðarvegur
GPS Points
N65° 23' 58.034" W20° 56' 34.008"
Travel directory for Hvammstangi Swimming Pool
The official travel index of Iceland
Others
Ytri-Árbakki
Guesthouses
Ytri-Árbakki
530 Hvammstangi
856-9531
Hvammstangi Camping Ground
Camping
Brekkugata 12
530 Hvammstangi
899-0008
Sæberg HI Hostel
Hostels
Reykjaskóli, Hrútafjörður
500 Staður
894-5504
Laxahvammur Lodge
Guesthouses
Miðfjörður
531 Hvammstangi
823-7555 , 451-2800
Hvammstangi Cottages
Cottages
Kirkjuhvammur
530 Hvammstangi
860-7700
Neðra-Vatnshorn guesthouse
Farm Holidays
Línakradalur
531 Hvammstangi
8667297, 866-7297
Guesthouse Langafit
Guesthouses
Laugarbakki
531 Hvammstangi
451-2987, 616-3304
Hvammstangi Hostel
Guesthouses
Norðurbraut 22a
530 Hvammstangi
860-7700
Brekkulækur
Farm Holidays
Brekkulækur
531 Hvammstangi
451-2938
Mörk - Superior Cottages
Cottages
Mörk
530 Hvammstangi
862-5636, 862-5466
Nature
11.12 km
A sign "Ánastaðastapi" on road No. 711 indicates the parking area. Cross the stairs at the fence and take a short walk down the hill along a little creek to the shore. Here you find the beautiful sea stack Ánastaðastapi. Please be aware that this place is closed until July due to lambing season.
Nature
22.87 km
As you drive along Víðidalur, you will come to Kolugil Farm which stands beside the Víðidalsá river. Just below the farm, the waters flow peacefully downwards to plunge into the deep, rugged gorge called Kolugljúfur. Their journey then sends them cascading over many waterfalls which bear the name Kolufossar Falls in honour of the giantess, Kola.
It is a breathtaking sight to walk on the the viewing platform and watch the calm waters of the river suddenly leap and tumble onwards over so many impressive falls - a sight which will leave no one unmoved.
History and Culture
17.62 km
Bjarg in Midfjordur, is the farm that belonged to Asdis, the mother of outlaw Grettir Asmundarson - Grettir the Strong, of Grettis Saga fame. Beneath a rock in the hayfield, Asdis buried Gretti´s head, which was presented to her by his killer. There´s now a monument in her honour on site.