Brimslóð Atelier Guesthouse
Brimslóð Atelier Guesthouse and Restaurant is situated right beside the sea in the oldest part of the village of Blönduós, which is located on Highway 1,243 km (approximately 3 hours drive) north of Reykjavík in the Northwest of Iceland.
At Brimslóð Atelier Guesthouse, we offer you cosy accommodation with magnificent views across the open North Atlantic Ocean to the Westfjords peninsula beyond, delicious home-cooked meals, and authentic Icelandic hospitality.
Brimslóð Atelier Guesthouse has total 10 rooms, 4 rooms with shared bathrooms and 6 suite with private bathroom.
At Brimslóð Atelier Restaurant we serve Icelandic heritage food with a modern twist. Home cooked meals, prepared with local ingredients.

DINNER

Dinner is an unforgettable part of any stay at Brimslóð Atelier and the perfect way to round off the day. Three-course set meals are served at our large communal table in the spacious dining room, with its large picture window, overlooking the sea as the sun goes down. We share delicious home cooked food, prepared with local ingredients, good conversation and great company. Our dining room is open at dinnertime for our overnight guests and for other guests who book at least one day in advance.

The owners Inga Elsa Bergþórsdóttir and her husband Gísli Egill Hrafnsson have collaborated on numerous food-related projects. They have researched, written, photographed, designed and published five books of their own in Icelandic, English and French. They are passionate food and cookery enthusiasts and in their books they share some of the knowledge and experience they have gained over the years. They are both trained tour guides and they have travelled widely in Iceland in connection with their work. They also run a travel agency specialising in photography tours.

Brimslóð Atelier has until now been our home studio, where we have worked on many of our food related projects. From researching traditional food preparation and preserving techniques, to production of our own books and radio programmes, to workshops and lectures about Icelandic and Nordic food. Brimslóð has inspired us in many ways and we have built up a growing connection with the region.
Foodworkshop - Nordic nature and nordic cuisine explored with Inga Elsa Bergþórsdóttir and Gísli Egill Hrafnsson. Inga and Gísli offer workshops of varying lengths to suit the different seasons, and tailor made to suit the size and composition of each group. They are always happy to respond to queries and new ideas for workshops.
Get directions
Brimslóð Atelier Guesthouse
Brimslóð 10a
GPS Points
N65° 39' 35.431" W20° 18' 11.120"
Travel directory for Brimslóð Atelier Guesthouse
The official travel index of Iceland
Camping
1.64 km
Open all year round. Accommodation in 20 well equipped cottages for altogether 110 people. Hotpots and sauna in most of the cottages. Close to all services. Gladheimar also run the camping area in Blo
Swimming Pools
1.53 km
Fully equipped sports center with a gym, swimming pool, two hot tubs, steam bath, wading pool, ice-bath and to large water slides along with lots of fun toys. Information about opening hours and entra
Swimming Pools
24.63 km
Others
Hæli - Horse Breeding and Riding Tours
Day Tours
Hæli
541 Blönduós
898-9402
Hunavellir Swimmingpool
Swimming Pools
Húnavellir
541 Blönduós
453-5600
Ós Golf Club
Golf Courses
Vatnahverfi
540 Blönduós
452-4980
GN Hópbíilar
Day Tour Provider
Skúlabraut 43
540 Blönduós
864-9133
Nature
24.96 km
Spákonufellshöfði headland is popular among those interested in walking and other outdoor recreations, and is a short way from the harbour in Skagaströnd.
Marked footpaths have been laid out and signboards erected telling the visitor about the area's flora and fauna. On a bright, clear summer evening, one can witness the setting of the midnight sun as it dips to touch the horizon in the north. Indeed, the inhabitants of the area make use of the headland all year round and enjoy all that it has to offer.
Nature
19.78 km
Vatnsdalshólar are a cluster of hills of all sizes across the mouth of Vatnsdalur valley. Thought to have been formed by a catastrophic landslide. These hills are considered to be one of the three "innumerables" things in Iceland along with the lakes in Arnarvatnsheidi and the islands on Breidarfjord in the west.
Nature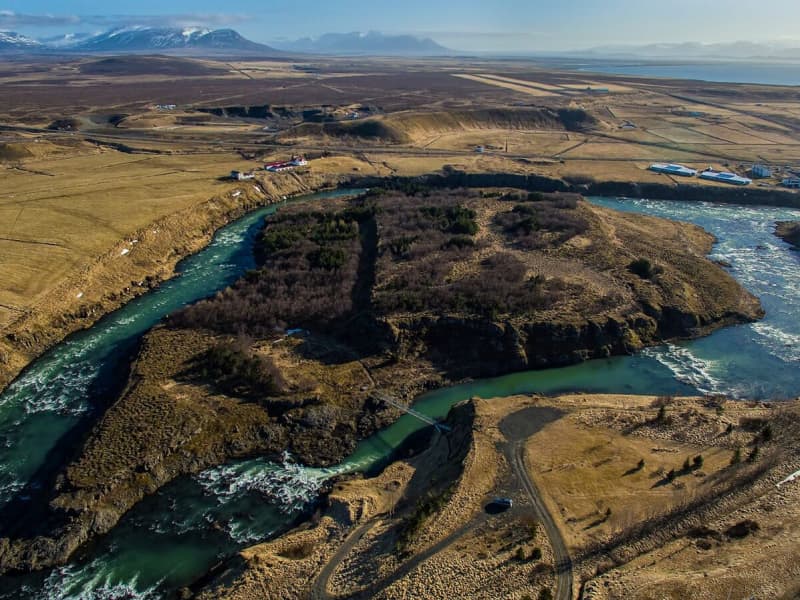 1.68 km
Hrútey Island is the real feather in the cap of Blönduós town, which is almost encircled by the river Blanda. Hrútey is blessed with a wide variety of vegetation and birdlife is abundant, being the habitat of geese and many other species. It is easily accessible and lies just off Highway 1.
There is a good parking area by the river bank and a trusty pedestrian bridge over to the island. Hrútey is an excellent place for outdoor exercise, or just to stop and take a break. There are good footpaths and a clearing with benches and picnic tables.
Others
Vatnsdæla on a tapestry
Exhibitions
Árbraut 31
540 Blönduós
898-4290
The Blönduós Academic Center
Exhibitions
Árbraut 31
540 Blönduós
452-4030
Womens Collage Exhibition
Exhibitions
Árbraut 31
540 Blönduós
893-4341, 452-4310
Tourist Information Centres
1.60 km
The information center in Blonduos is one of four information centers in Northwest Iceland. All over Iceland there are tourist information centers and help desks guiding travelers in their Journey aro
Restaurants
1.53 km
B&S RESTAURANT A HEALTY CHOICE OPEN All year 11:00 21:00 1 okt to 30 apríl and 11:00 to 22:00 1 may to 30 sept. For all the travelers from all around the world who wish to enjoy traditi
Gas station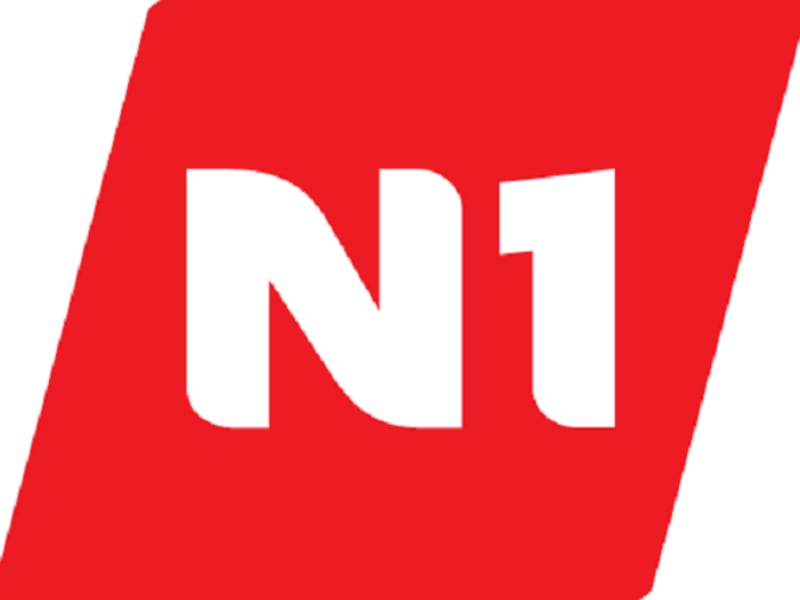 1.59 km
N1 operates over 100 service areas throughout Iceland. The largest facilities provide both attended and self-service fuel pumps, a selection of essential products and a range of refreshments.
Others
Kaffi Bjarmanes
Restaurants
Bjarmanesi
545 Skagaströnd
867-6701
Teni - Ethiopian Restaurant
Restaurants
Húnabraut 2
540 Blönduós
6905379
Hotel Blanda
Hotels
Aðalgata 6
540 Blönduós
452-4205, 898-1832
Húnabúð ehf.
Restaurants
Norðurlandsvegi 4
540 Blönduós
5510588