B&S Restaurant
B&S RESTAURANT A HEALTY CHOICE
OPEN All year 11:00 21:00 1 okt to 30 apríl and 11:00 to 22:00 1 may to 30 sept.
For all the travelers from all around the world who wish to enjoy traditional food in Iceland and want to spend some quality time in the middle of their hectic touring, the best place to be is B&S Restaurant.
The traditional restaurant in North Iceland has earned a great reputation since 2007, as it is a cozy and comfortable restaurant, which is, located close by the ring road in the midst of the lush green town of Blönduós in North-West Iceland. Thus, many families, be it local or foreigners, all of them love to spend their time here and enjoy great services that are provided by the skilled professionals, so that B&S Restaurant becomes a memorable part of the vacation trip.
The great fact about B&S Restaurant is about its originality. What makes us more special is that everything that we offer, from the ingredients to the final dish; it all contains some of the finest and homemade elements. Also, whatever that we purchase as our ingredients; we make sure that they are of the highest quality so that we serve our customers with the best.
We are working to make sure that our restaurant not only serves you with tasty, mouthwatering food but also takes into account the hygiene factor as well. Our utmost priority is to provide our customers with better cuisine, better service and healthier food.
Since food is something that tells a lot about its place, we offer something that wouldn't let locals as well as the travellers down. B&S Restaurant has made customer satisfaction its top significance which is why it has hired some of the best skilled cooks who come from different backgrounds with years of experience of cooking. They surely know how to make the customers go home happily by showing their cooking skills in the form of food they make and the professional service they offer.
What makes us different from any other local restaurants is that our traditional family restaurant in North Iceland takes its customers very seriously and most importantly takes the health and hygiene factors into account. All this can be proved by the fact that we use food that is free of white flour, fresh and healthy meat is used, breads are baked with in the restaurant only, fresh vegetables are purchased every day for the use in salads and only sunflower oil is used in pan.
Other than that, ice creams and other desserts are also prepared fresh without any preservatives. For our tea and coffee lovers, we have something special. Our tea leaves are of high quality that is imported from the best tea area in china whereas, talking about coffee, we use high quality coffee beans that are painted directly in the cup.
Not only that, but also we want our customers to know that this group restaurant in Blönduós North Iceland is always open take good care of you and your family so you can enjoy the local food in North Iceland at B&S Restaurant.
One think we pride our self is our commitment to the highest quality of ingredient and the use of organic ingredient and non-additives.
We do not use: Dry yeast, white sugar, MSG, meat bouillon and other bouillon´s in the food.
We only use natural spices in our recipes Instead of yeast we use leaven in our bread.
All our breads are baked in house
We do not use white flour in our soups or sauces
Our salatbar is fresh and healthy and made daily at our restaurant.
We make our all ice creams and deserts at the restaurant and with out any preservatives.
For cooking we use Sunflower oil.
All our hamburgers are minced in house from fresh meat straight from the farmer.
All of our food sauces are made at B&S Restaurant.
To top off the dining experience it is great to end with our great tea selection it is a quality tea proprietary imported from the best tea area in China. Not only is our tea to talk about but also in our coffee we use high quality coffee beans that are brewed directly into the cup.
Get directions
B&S Restaurant
Norðurlandsvegur 4
GPS Points
N65° 39' 36.670" W20° 16' 37.812"
Travel directory for B&S Restaurant
The official travel index of Iceland
Swimming Pools
0.39 km
Fully equipped sports center with a gym, swimming pool, two hot tubs, steam bath, wading pool, ice-bath and to large water slides along with lots of fun toys. Information about opening hours and entra
Camping
0.23 km
Open all year round. Accommodation in 20 well equipped cottages for altogether 110 people. Hotpots and sauna in most of the cottages. Close to all services. Gladheimar also run the camping area in Blo
Swimming Pools
23.11 km
Others
Skagaströnd Golf Club
Golf Courses
Höfði
545 Skagaströnd
892-5089
Hunavellir Swimmingpool
Swimming Pools
Húnavellir
541 Blönduós
453-5600
Ós Golf Club
Golf Courses
Vatnahverfi
540 Blönduós
452-4980
Others
Vatnsdæla on a tapestry
Exhibitions
Árbraut 31
540 Blönduós
898-4290
Womens Collage Exhibition
Exhibitions
Árbraut 31
540 Blönduós
893-4341, 452-4310
The Blönduós Academic Center
Exhibitions
Árbraut 31
540 Blönduós
452-4030
Gas station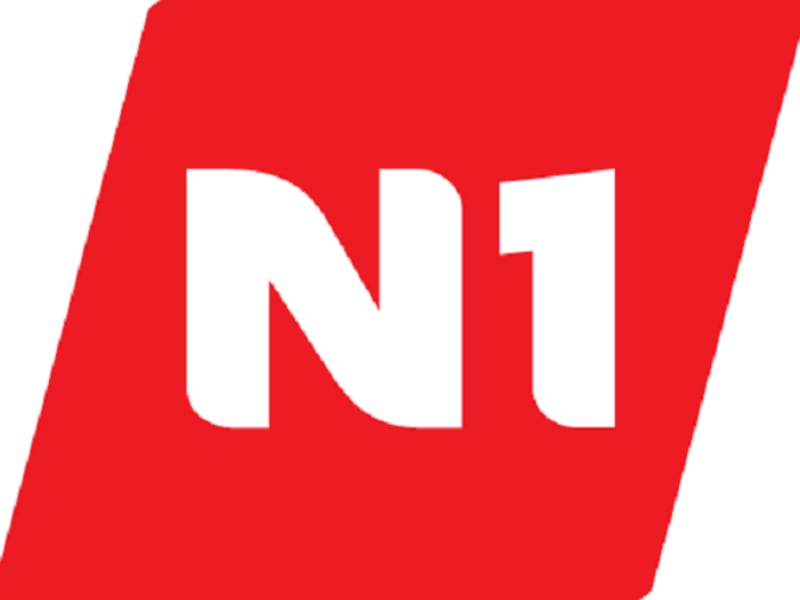 0.06 km
N1 operates over 100 service areas throughout Iceland. The largest facilities provide both attended and self-service fuel pumps, a selection of essential products and a range of refreshments.
Tourist Information Centres
0.23 km
The information center in Blonduos is one of four information centers in Northwest Iceland. All over Iceland there are tourist information centers and help desks guiding travelers in their Journey aro
Guesthouses
1.53 km
Brimslóð Atelier Guesthouse and Restaurant is situated right beside the sea in the oldest part of the village of Blönduós, which is located on Highway 1,243 km (approximately 3 hours drive) north
Others
Hotel Blanda
Hotels
Aðalgata 6
540 Blönduós
452-4205, 898-1832
Teni - Ethiopian Restaurant
Restaurants
Húnabraut 2
540 Blönduós
6905379
Kaffi Bjarmanes
Restaurants
Bjarmanesi
545 Skagaströnd
867-6701