Dalvík Swimming pool
| | | | |
| --- | --- | --- | --- |
| Opening hours | Mondays - Thursdays: | Fridays: | Saturdays - Sundays: |
| | 06:15-20:00 | 06:15-19:00 | 09:00-17:00 |
Get directions
Dalvík Swimming pool
Svarfaðarbraut 34
GPS Points
N65° 58' 2.327" W18° 32' 15.839"
Travel directory for Dalvík Swimming pool
The official travel index of Iceland
Others
Guesthouse Höfði
Cottages
Hrísahöfði
620 Dalvík
7892132
Syðri-Hagi
Farm Holidays
Syðri-Hagi, Árskógsströnd
621 Dalvík
849-8934 (eftir kl. 15), 866-7968, 841-9048
Tungnahryggsskáli - Mountain Hut
Mountainhuts & Cabins
Brimnes
620 Dalvík
466-1153, 868-4923
VisitHrisey.is
Guesthouses
Norðurvegur 17
630 Hrísey
898-9408
History and Culture
18.23 km
Nature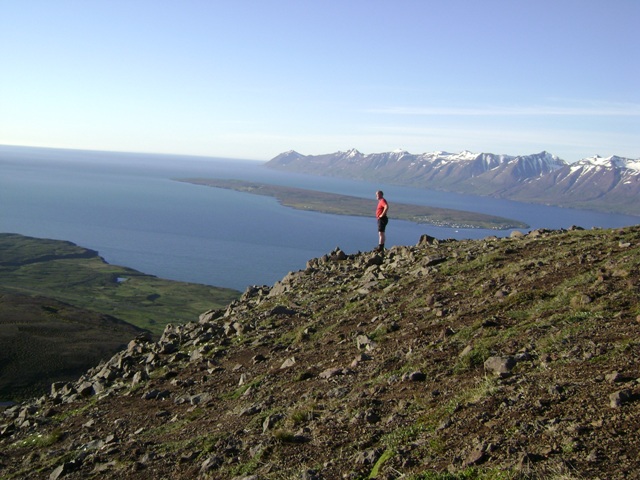 20.61 km
Tröllaskagi is a rugged peninsula, which lies between Skagafjordur and Eyjafjordur. It´s a maze of mountains, rivers and number of miniature glaciers. Ideal hiking country, maps available.
Nature
9.74 km
Hrísey is Iceland's second largest island, the largest being Heimaey in the Westmann Islands. It is covered with vegetation, being, for the most part, flatland which only rises to 110 metres above sea level at its highest point. The bedrock is basalt, about 10 million years old. On the southernmost tip of the island is a small village where most of the islanders live. There is a relatively new swimming pool to tempt the visitor, and also the chance to do a spot of sightseeing from the trailer of a tractor, which is perhaps something one does not experience every day!
The crossing between Hrísey and Árskógssandur takes about 15 minutes one way, and the ferry, Sævar, runs several times a day.