Puffin and Friends
Explore the nature of the north. Puffin & Friends 360 ° is a show about the puffin in Skagafjörður and how global warming has affected the life cycle. The exhibition will be unique in the country with a combination of virtual reality,set up and videos.
Get directions
Puffin and Friends
Aðalgata 24
GPS Points
N65° 45' 8.345" W19° 39' 3.337"
Travel directory for Puffin and Friends
The official travel index of Iceland
Others
Keldudalur
Sleeping bag accommodation
Hegranesi
551 Sauðárkrókur
453-6233
Hofsstaðir
Farm Holidays
Hofsstaðir
551 Sauðárkrókur
453-6555, 898-6665, 849-6655
Lynghorse
Day Tours
Lynghóll
551 Sauðárkrókur
868-7224
Sauðárkrókur - Eagle Air
Domestic flights
Sauðárkróksflugvöllur
550 Sauðárkrókur
562-4200
Nature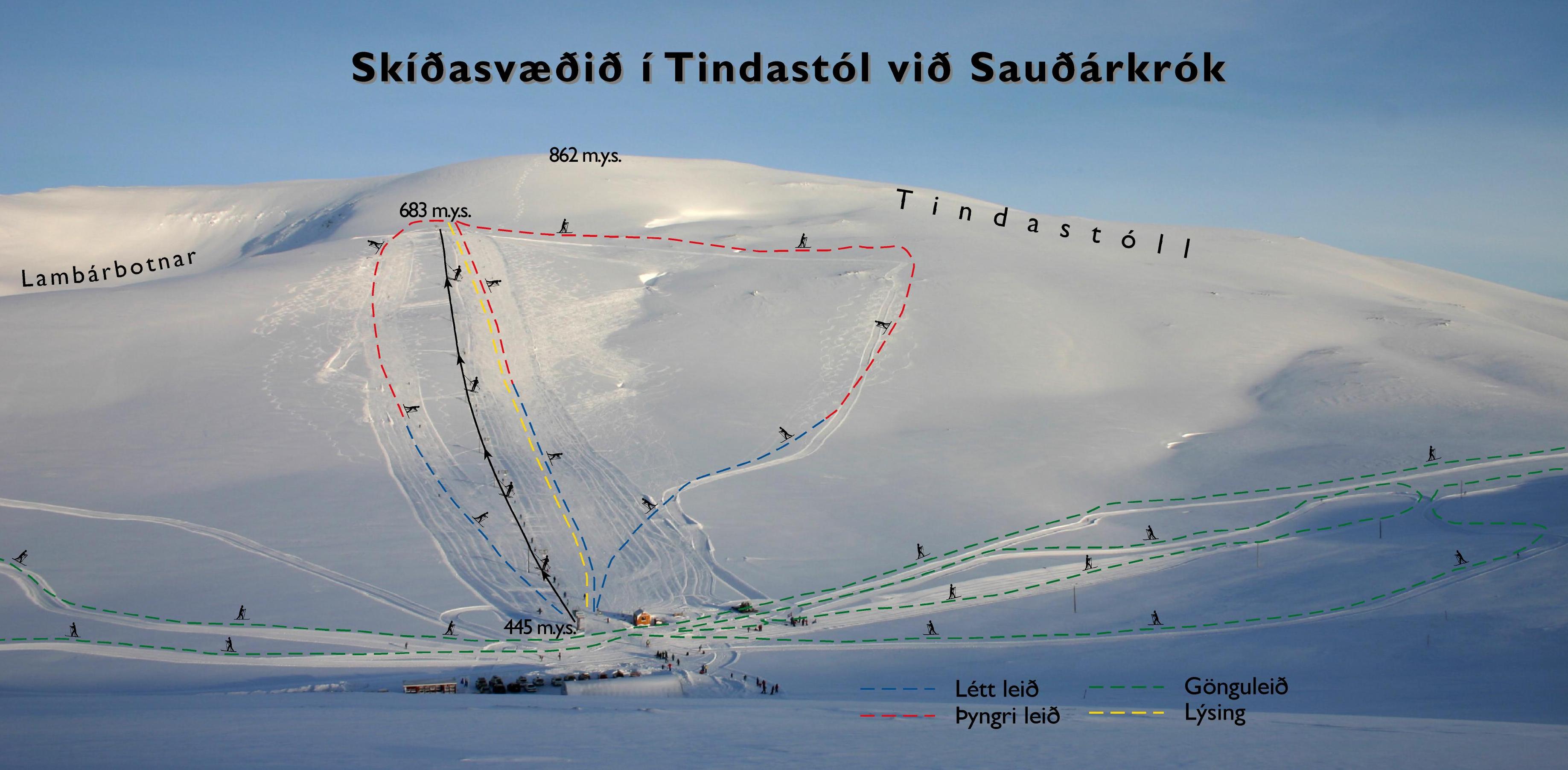 18.87 km
The ski area at Mt. Hlidarfjall lies at the bottom of one of the biggest fjords in Iceland surrounded by high mountains ranging from 1000 to 1538 meters over sea level. The ski area is 5 km above the town Akureyri. The area has 6 ski lifts, 23 alpine slopes and 15 km of cross country tracks, ski cafés, ski rental and a ski school. Snow production systems ensure a long season from end of November till beginning of May.
Others
Reynistaður
Museums
Reynistaður
560 Varmahlíð
453-6173, 455-6161
Safnahúsið - Museum
Museums
Faxatorg
550 Sauðárkrókur
453-6640
Skagafjörður Archive
Libraries & Archives
Safnahúsið við Faxatorg
550 Sauðárkrókur
455-6075
Blacksmith´s Workshop
Exhibitions
Suðurgata 5
550 Sauðárkrókur
453-5389, 453-5020
Others
Blafell
Shopping
Skagfirðingabraut 29
550 Sauðárkrókur
453 6666, 860 2088
N1 - Service Station
Gas station
Ártorg 4
550 Sauðárkrókur
455-7070
Sauðárkróksbakarí
Cafés
Aðalgata 5
550 Sauðárkrókur
455-5000