Map
1238: The Battle of Iceland
The exhibition, 1238 : The Battle of Iceland, revolves around the most famous part of the Icelandic Sagas - Sturlung Era (1220 - 1264); the bloodiest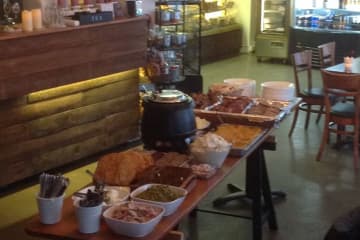 Akureyri
Akureyri is the little big city of Iceland. It is large enough to offer a rich selection of entertainment, art and culture, yet small enough to be ver
Akureyri - Hamrar, Kjarnaskógur Camping Ground
Hamrar is a peaceful campground by the forest kjarnaskógur, at the southern end of Akureyri. The camping is well equipped with excellent facilities, p
Akureyri - Icelandair
Domestic flights from Reykjavík airport (located close to the city center) are the ideal solution for the fast-paced traveler, eager to arrive at thei
Akureyri Art Museum
Founded in 1993 Akureyri Art Museum is one of the youngest art museums in Iceland. It is located in what used to be the KEA co-op building, which was 
Akureyri Backpackers, hostel
Akureyri Backpackers is a hostel, located on the main shopping street of Akureyri. We offer budget accommodation for travelers from all over the world
Akureyri Botanical Garden
The Public Park was first opened in 1912 and the botanic section added in 1957. The park has been enlarged three times since 1912 and is now about 3.6
Akureyri Church
The Akureyri church is the symbol of Akureyri. It is a Lutheran church and was designed by the famous architect Gudjon Samuelsson and consecrated in 1
Akureyri Golf Club
Golf course name: Number of holes: Par: Jaðarsvöllur 18   71   www.arcticopen.is
Akureyri Hostel
Akureyri HI Hostel has been a part of the Hostelling International since it opened 1967. The Hostel has been run by the same family for all these year
Akureyri Ice Rink
The Akureyri Ice Rink offers great fun for the whole family. The Ice Rink is open for the public on weekends from early September to late April and ha
Akureyri Museum
In the oldest part of Akureyri (known as the Inner town), stands the Akureyri Museum. Here we find many interesting and well set up exhibitions, which
Akureyri Old Town
The old town of Akureyri brings you back to the beginning of the town. The area is located just a short stroll from town centre, towards the south. Th
Akureyri Regional Information Center
The Tourist Information Bureau in Akureyri is located close to the town center in HOF Cultural and Conference Center. The Tourist Office´s friendly em
Akureyri Riding Tours
Akureyri Riding Tours is located on our farm Gásir, near Akureyri, approximately 10km away.  We offer manly 1 hour riding tours but under request we c
Akureyri Swimming pool
Akureyri Swimming Pool is one of the most popular attractions in Akureyri.  It is open all year round. The pool area includes two 25 meter outdoor poo
Akureyri Toy Museum
Small, almost like a dollhouse, this early 19th-century building is filled with toys from the 20th century, some over 100 years old. Dozens of dolls a
Akureyri Walk & Visit
WELCOME  Walk and visit provide you the opportunity to learn about our beautiful town, Akureyri in a relaxed way in small groups. Furthermore we welc
Akureyri, Berjaya Iceland Hotels
Akureyri, Berjaya Iceland Hotels , your choice in the "Capital of North Iceland" The perfect base for day trips into the Icelandic countryside.  Situa
Aldeyjarfoss
Aldeyjarfoss waterfall is considered the most beautiful one in the river Skjalfandafljot. The waterfall is framed with long, natural basaltic columns.
Apotek Guesthouse
Apotek Guesthouse is located in the heart of Akureyri. The guesthouse offers 17 rooms and a fully furnished 80 square meter penthouse apartment that s
Arctic fox travel
Arctic Fox Travel is a company built on a long experience in tourism. It offers exciting variety of day tours and recreation in the north of Iceland w
Arctic Handcraft and Design
The Arctic Handcraft and Design About 100 individuals are selected to sell their exclusive handcraft, art and design that often is based on the old Ic
Arctic Heli Skiing
Jökull Bergmann is the founder and lead guide of Arctic Heli Skiing. As Iceland'sfirst and only UIAGM-IFMGA certified mountain guide it is his and the
Arctic Henge
Set in Raufarhöfn, one of the most remote and northernmost villages in Iceland where the Arctic Circle lies just off the coast, the Arctic Henge (Heim
Arctic Sea Tours
Arctic Sea Tours offers Arctic whale watching, Grímsey Arctic Island and Arctic Sea Angling tours from Dalvik close to Akureyri in North Iceland. Our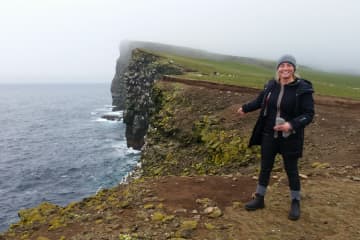 Arctic Trip
Arctic Trip was founded in 2015 by Halla Ingolfsdottir, a highly experienced guide with over 20 years of experience in guiding travelers around North
Arnarvatnsheiði
"Eagle Lake moors" is a larg green, lake-studded landscape in the highland, south of Húnaflói. The area extends for 80km or so south to the glaciers
Askja
Askja is a 50 km2 caldera in the Dyngjufjoll mountains. The mountains emerged in eruptions under an Ice Age glacier cap. Askja itself was formed, for
Askja - Mývatn Tours
We are a day tour operation that takes people up to the highlands of Iceland where Askja caldera and crater Víti lies. We go through the national park
Avis Car Rental
"We try harder" Avis's focus is to rent out quality cars and provide quality services. Avis gives his client what he needs when he needs it. Avis Car
Avis car rental
"We try harder" Avis's focus is to rent out quality cars and provide quality services. Avis gives his client what he needs when he needs it. Avis Car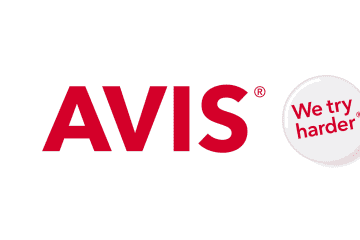 Avis car rental
"We try harder" Avis's focus is to rent out quality cars and provide quality services. Avis gives his client what he needs when he needs it. Avis Car
Áfangi
At Afangi there is hostel style accommodation for up to 32 people in 8 rooms, each accommodating 4 people.  Its possibility to get made-up bed with li
Ánastaðastapi Rock Formation
 A sign "Ánastaðastapi" on road No. 711 indicates the parking area. Cross the stairs at the fence and take a short walk down the hill along a little c
Árnes Museum
Árnes is the oldest house in Skagaströnd, and the only one of its kind in the area that was considered possible to preserve. It was renovated by the m
Árskógssandur
Árskógssandur is a small community situated on the shores of Eyjafjörður fiord, about 10 minutes by car from Dalvík and a short distance from the vill
Ásar Guesthouse
Ásar Guesthouse is a beautiful home and guesthouse with four double/twin rooms and two bathrooms. A shared lounge with a TV is available for all guest
Ásbyrgi canyon
Ásbyrgi is one of the wonders of nature, a well-forested horse-shoe-shaped canyon in Öxarfjörður. Ásbyrgi is a part of Jökulsárgljúfur canyon, within
Ásbyrgi Visitor Centre, Ásbyrgi
Gljúfrastofa is the Visitor and Information Centre for the Northern Territory of Vatnajökull National Park. The visitor centre also houses a souvenir
B&S Restaurant
B&S RESTAURANT A HEALTY CHOICE OPEN:  All year 11:00 21:00 For all the travelers from all around the world who wish to enjoy traditional food in Icel
Baccalá Bar
Baccalá bar is a restaurant in Hauganes on the west bank of Eyjafjordur bay, only 25 km from Akureyri and 12 km from Dalvík. Inside the beautifully de
Bakkafjörður
Life in Bakkafjörður revolves mostly around the fish in the sea and the right to survive by catching it. The old harbor has a long history, and there
Bakkafjörður camping ground
The Camp Site at Bakkafjörður is located in the center of the village. Electricity is available for campers as well as bathing facilities in the nearb
Bakkaflöt Travel Service
Bakkaflöt is a family-owned company that started in 1987. We offer a variety of accommodations. We have a 22 room guesthouse that offers cozy cabin wi
Bautinn
Bautinn restaurant welcomes you to the restaurant. Located rigth in the heart of Akureyri, in one of the oldest and most beautiful houses of the town.
Báran Bar / Restaurant
The perfect setting to enjoy a great meal. The dining room overlooks the harbour and fishing boats, outdoor seating is available weather permitting on
Bárðarbunga
Bárðarbunga, is a stratovolcano located under Vatnajökull, Iceland's most extensive glacier. The second highest mountain in Iceland, 2,009 metres (6,5
Bergmenn Mountain Guides
Jökull Bergmann is the founder and lead guide for Bergmenn Mountain Guides. As Iceland's first and only UIAGM-IFMGA certified mountain guide it is his
Birds Museum Sigurgeir
Sigurgeir´s Bird Museum was opened on the 17th of August 2008. The goal of the Museum is to educate the visitors about birds, the biota in Lake Mývatn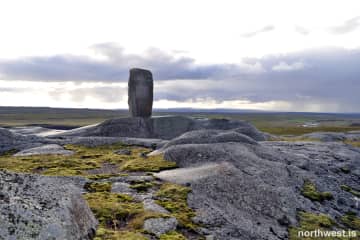 Bjarg í Miðfirði
Bjarg in Midfjordur, is the farm that belonged to Asdis, the mother of outlaw Grettir Asmundarson - Grettir the Strong, of Grettis Saga fame. Beneath
Blönduós
Fully equipped sports center with a gym, swimming pool, two hot tubs, steam bath, wading pool, ice-bath and to large water slides along with lots of f
Blönduós
Blönduós is the most populated town by Húnaflói and is located by Road nr. 1. Through the town, runs one of the country's glacial rivers, Blanda and i
Blönduós church
The new church was consecrated in 1993 and there are items from the old church that adorn the new one. Ideas for the look are taken from the mountains
Borðeyri
Borðeyri is one of Iceland's smallest villages and is found on the western side of Hrútafjörður fjord. The village is mentioned in historical texts an
Borgarsandur Beach
East of the town Sauðarkrókur lays the beautiful black sand beach with dunes and marram grass. It is easy to park the car at the west end of the beach
Borgarvirki
Borgarvirki is a 10-15 metre high ridge of columnar rock. This phenomenon is a volcanic plug, and there is speculation as to whether it was, in ancien
Botni - Ferðafél. Akureyrar/ITA
Botni hut is located approx. 650 m SSE from the uppermost origin of Suðurá river, near the NW edge of Ódáðahraun lava field. The hut was built in 1996
Botnsvatn Lake
Lake Botnsvatn has an area of 1,05 km². It is an oligotrophic lake situated approximately 130 meters above sea level, just southeast of Húsavík town. 
Breiðamýri Farm Apartments
Our apartments enable you to enjoy a quiet life in the far north of Iceland. Set on a local dairy farm, 2 Km from the nearest village of 100, Laugar,
Brimnes Cabins
LocationBy the lake in Ólafsfjörður in FJALLABYGGD, NE Iceland, about 45 min. drive north from Akureyri ( 60 km ) and 15 min. from Dalvík (17 km) link
Brimslóð Atelier Guesthouse
Brimslóð Atelier Guesthouse and Restaurant is situated right beside the sea in the oldest part of the village of Blönduós, which is located on Highway
Brunastadir
Please contact for prices and booking information. Visti us on Facebook here.
Brúnalaug Guesthouse
We offer you one family house with two double bedrooms (one of which has a bunker-bed) and one single, as well as crib for the baby and baby carrage.
Brúnir - Horse, Home food and Art
Brúnir Horse organises professional shows where the Icelandic horse is introduced in its natural environment and its history and unique qualities are
Bræðrafell - Ferðafél. Akureyrar/ITA
Bræðrafell hut is located SA from the Bræðrafell mountain, just S of the Kollóttadyngja lava shield. The hut was built in 1976-77. The hut sleeps 16 a
Budget car Rental
Budget offer good experiences at good prices and are a part of interesting and exciting journey. Budget is a low-priced car rental. You can guarantee
Budget car rental
Budget offer good experiences at good prices and are a part of interesting and exciting journey. Budget is a low-priced car rental. You can guarantee
Camping 66.12° north
The campsite is close to the sea in the Tjörnes peninsula and the view to the sea is great. There is not many places in Iceland with as beautiful suns
Camping site Grímsey island
The campsite in Grímsey is centrally located in the village, behind the swimming pool. Guests of the campsite have access to wc and shower with hot a
Centrum Hotel
When visiting Akureyri a centrally located and cozy hotel, Centrum Hotel, is the ideal base for exploring the town. The hotel is just a stone's throw
Chapel at Gröf
Grafarkirkja is a small chapel built by Gísli Þorláksson, bishop of Hólar in the late 17th century. The church is believed to be the work of a well-kn
Circle Air
Circle Air is an Air Tours and Charter Air company operating from Akureyri and Reykjavik. We build on decades of experience in business and aviation. 
CJA camping
On the farm Hjalli in the valley of Reykjadalur only 2 km from the village of Laugar halfway between Akureyri and Myvatn you can find the small CJA ca
Cultural house Berg
Cultural house Berg is in the town centre of Dalvík. The Public Library is located there and a Coffie House. Art performances, concerts, conferences a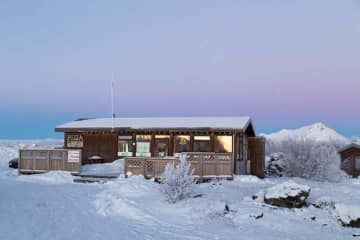 Daddi's Pizza
Daddi's pizza is a small pizzeria, founded in 2009. It's located next to our reception and is visible from the main road.  We serve mouth-watering, de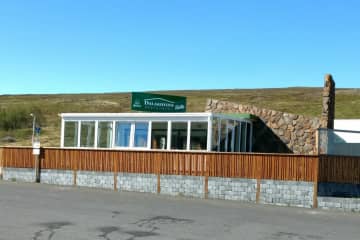 Dalakofinn
Dalakofinn is a family run restaurant and grocery store, situated at highway 1 in the town of Laugar in Þingeyjarsveit municipality. We are open all y
Dalakofinn Campsite
Dalakofinn camping area is located next to the sports field in Laugar. The swimming pool and a 6 hole golf course are in walking distances from the ca
Dalasetur
Dalasetur is located in Unadalur in Skagafjörður, in proximity to the charming village of Hofsós. The gravel road leading from Hofsós is around 4 km l
Dalvík
Dalvik is a seaside town, located on the natural paradise of Tröllaskagi Peninsula. Recreation available for tourists in the area includes a well equi
Dalvík – Gimli HI Hostel
Three cottages, each 15 sqm. with a double bed and a sofa bed, basic kitchen facilities with double stove tops, refrigerator and most utilities and to
Dalvík Beach
In the harbour of Dalvík, at its southern end, is a little wooden bridge over the rock dam and offers access to a beautiful black sandy beach that inv
Dalvík Camping Ground
The camp site is by the southern entrance into the town (when arriving from Akureyri).  The camp site is next to the sports area, school and the swimm
Dalvík District Information Office
The Tourist Information Office in Dalvík is open as follows: Summer (June 1 - August 31):Weekdays:  10:00 - 17:00Saturdays: 12:00 - 17:00Sundays: Clos
Dalvík Ski Area
Dalvík is only a 35 min. drive from Akureyri and has one of the best skiing areas in the country. There is a wide variety of runs suitable for all mem
Dalvík Swimming pool
The swimming pool in Dalvík is at the sports centre. It has a beautiful view of Svarfaðardalur. Beside the swimming pool, you will also find hot tubs,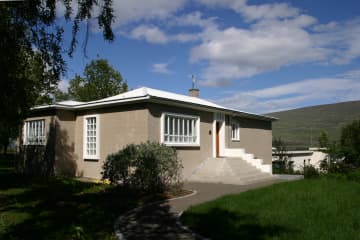 Davíðshús - Home of Davíð Stefánsson
The relatives of the poet Davíð Stefánsson from Fagriskógur bequeathed to Akureyri Municipality the house at 6 Bjarkarstígur which the poet built and
Dettifoss Guesthouse
The Lundur Budget Guesthouse has reopened in 2011 with a strong will to provide cosy budget accommodation for the guests of Oxarfjördur area.Located i
Dettifoss Waterfall
The Dettifoss waterfall is the most powerful waterfall in Europe, 200 cubic meters of water per second plunge over the edge. Dettifoss is 45 m high an
Digranesviti Lighthouse
There is a marked trail from Bakkafjörður to Digranesviti. The lighthouse was built in 1943-1947 and is 18,4 m tall. It's good to park your car at Bak
Dimmuborgir
Dimmuborgir or Dark Cities is an area of randomly strewn lava rocks and cliffs, surrounded by vegetation such as low bushes and plants. Dimmuborgir is
Dimmuborgir Guesthouse
The family-run Dimmuborgir Guesthouse at Lake Mývatn offers accommodation in cosy cottages and double rooms all the year round. It is located on the s
Dóra's Art Studio
Listakot Dóru studio and gallery on the farm Vatnsdalshólar.  Theme exhibitions in the summer where artists from the north-west take on folklore, anti
Drangey
The rocky island Drangey in the middle of Skagafjordur is a flat topped mass of tuff, rising almost 200 meters out of the ocean. The cliffs serve as n
Drangey Tours
Our boat tours to Drangey Island start from Sauðárkrókur marina, surrounded by the stunning landscape of Skagafjordur in North of Iceland. Drangey isl
Dreki - Ferðafél. Akureyrar/ITA
Dreki hut is located at the mouth of the Drekagil gorge, just under the E side of the Dyngjufjöll massif. The hut can be reached by mountain road F88
Dyngjufell - Ferðafél. Akureyrar/ITA
Dyngjufell hut is located in Dyngjufjalladalur valley, NW of the Dyngjufjöll massif. The hut was built in 1993 and sleeps 16. The hut has a kerosene-o
Dæli Guesthouse
 Dæli Guesthouse (Holiday farm since 1988) offers a variety of accommodation and activities for both groups and the individual traveller, 16 twin/doub
easyJet
easyJet offers direct flights to Akureyri in North Iceland, from London Gatwick. Starting on 31st of October, flights are scheduled twice a week throu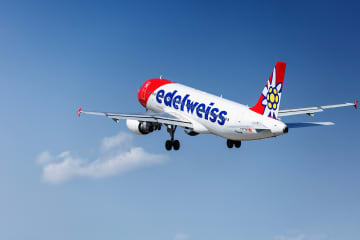 Edelweiss Air
-Starting in July 2023, Edelweiss Air will start operating flights from Zurich to Akureyri. Offering seven departures in July and August, the airline
Einishús
Gottage in Iceland:  New fully equipped modern farmhouse cottages, sleeping 4+  (including cleaning) and private outdoor hot tub.  Bedsheets included.
Europcar Car Rental / Bílaleiga Akureyrar
Reliable and personal customer service, flexible agent network and a broad fleet of well maintained vehicles makes Europcar the number one choice when
Europcar Car Rental / Bílaleiga Akureyrar
Reliable and personal customer service, flexible agent network and a broad fleet of well maintained vehicles makes Europcar the number one choice when
Europcar Car Rental / Bílaleiga Akureyrar
Reliable and personal customer service, flexible agent network and a broad fleet of well maintained vehicles makes Europcar the number one choice when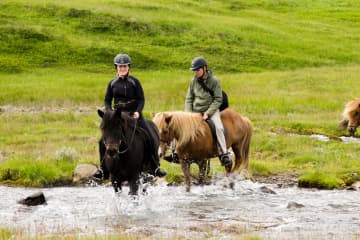 Eyjardalsá Horse Riding
See Iceland like the vikings did a thousand years ago, sitting on your horse and enjoying the view and the landscapes of rural Iceland. Listen to the
Eyri Restaurant
Beautiful little restaurant serving local produce. It has a stunning view over the fjord and is next to the old herring factory where a whale watching
Eyvindarstofa Blönduós
The king of mountaineering in Iceland is without a doubt the outlaw Fjalla-Eyvindur, who survived 40 years on the run in the Icelandic highlands with
Fairytale at Sea - Jet Ski Tours
Fairytale At Sea is an entertainment company in Ólafsfjörður that provides scenic tours in unspoiled nature under the Ólafsfjarðarmúla and Hvanndalabj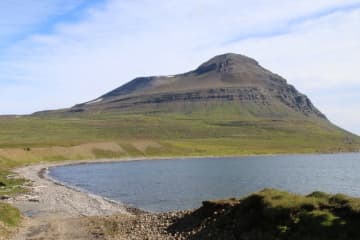 Fell Cottages
The farm Fell is located on the Northeast corner of Iceland, more specifically on the so-called Langanes Coast, a coastline which stretches between th
Ferðamálafélag Hríseyjar
The House of Shark Jörundur.In the oldest house of Hrísey the House of Shark Jörundur, you will find an exhibition about the history of the island and
Ferðaskrifstofa Skagafjarðar
Please contact for tours and booking information.
First settlers
 A statue of Helgi magri (Helgi the lean)and Þórunn hyrna (Þórunn the horned), the first settlers of thearea, about the year 890, stands on the Hamark
Fish & Chips Lake Myvatn
Take away Fish & Chips in Lake Myvatn, North Iceland. We serve delicious heart warming meal of Fish & Chips 
Fjallabyggð District Information Office - Ólafsfjörður
Ólafsfjörður Tourist Information Center is located in the Fjallabyggð Library.
Fjallabyggð District Information Office - Siglufjörður
The information center is located in Fjallabyggd Library and Regional Archive.
Fjalladýrð
At Fjalladýrð Tourist Services, we provide our guests with the chance to experience traditional food, culture, and accommodation in peaceful surroundi
Fjallahöfn Beach
The road No.85 leaves the steep cliffs on the east side of Tjörnes peninsula and reaches the flat area of Öxnafjörður. A small parking option left of
Fjallasyn
Fjallasýn is a family-run bus company specialized in organizing and providing a wide range of travel services that span from transportation to day tou
Fjörður
  The peninsula between Eyjafjordur and Skjalfandi Bay is a paradise for hikers. Two 4WD tracks lead to the north of the peninsula, one to Hvalvatnsf
Flatey Island
Flatey is a beautiful island and an unforgettable experience to visit. You have the feeling time stops here or even goes back in history. Many residen
Fljótsbakki Farm Hotel
Ideally situated between Akureyri , Husavik and Myvatn, Fljotsbakki Farm Hotel is the perfect compromise to experience the true face of Iceland ; with
Forest Lagoon
Forest Lagoon is a 1.300 square-meter complex includes a bistro, two infinity pools with two swim-up bars, a cold tub, and a sauna.  The facility can
Fosshotel Husavík
Fosshotel Húsavík is a well-equipped hotel in the heart of Húsavík, just walking distance from the harbor. Húsavík's main attraction is the sensationa
Fosshotel Myvatn
Fosshotel Mývatn offers 92 rooms in wonderful surroundings north of Lake Mývatn, within 100 km from the Akureyri Airport. The hotel is designed by awa
Friends of Moby Dick
At our family-run whale watching business, we believe that every tour should be an unforgettable experience. That's why we work tirelessly to ensure t
Fræðasetur um forystufé
The Leader Sheep Centre in Þistilfjörður North-Iceland is unique. It is impossible to find a similar museum as Iceland is the only country in the worl
Gamli Baukur
Gamli Baukur restaurant is located at the harbour in Húsavík. It offers you a superb harbour scenery and fresh local seafood and other local and inte
Gamli bærinn
The Gamli – Bistro (The Old Farm-Bistro) If there is an original Icelandic Country Tavern, it is Gamli-Bistro by Lake Mývatn.From early morning to la
Garður Guesthouse
Garður guesthouse is located on road no. 85 approx. 50 km east of Húsavík and a short 10 min drive to Ásbyrgi – Vatnajökull National Park. This house
Gasir - Medival Trading place
Gásir is a unique place. In no other place in Iceland is it possible to find so many remainings from a trading post from the Middle Ages. Gásir was th
Gentle Giants Whale Watching
Gentle Giants is a family-run company which has been offering tours from Húsavík, the Whale Capital of Iceland, since 2002. We are proud of our strong
Geo Travel Iceland
Geo Travel is a carbon neutral, family run tour operator and a travel agency in North Iceland. Small groups and personal service is our speciality. We
GeoSea
The GeoSea sea baths enable you to enjoy nature in a unique manner. Thanks to the underground heat, the seawater in the baths is warm and comfortable
Gilhagi Woolmill
Woolmill at a farm where you get to see the process of spinning wool from sheep into woolen garments. Pure Icelandic wool, locally sourced from farmer
Gísli, Eiríkur, Helgi - Coffehouse
Cosy Café at Dalvík
Glaðheimar Cottages
Open all year round. Accommodation in 20 well equipped cottages for altogether 110 people. Hotpots and sauna in most of the cottages. Close to all ser
Glaumbær in Skagafjörður
Discover what life was like Glaumbær – the historic turf farm in Skagafjörður The old turf buildings at Glaumbær are a fine example of building constr
Glerá Canyons
Glerárgil has the deepest and most magnificent river gorges in Eyjafjörður but also one of the most vegetated. There are good walking paths along the
Glerárdalur Valley
A nice walk leads from the mouth of the valley Glerárdalur to the bottom of it and ends by the mountain cabin named Lambi, some 11 km into the valley.
Glerárlaug
Glerárlaug is a great 16-meter indoor pool that is suitable for swimming lessons for children and teenagers, as well as all the other advantages that
Goðafoss waterfall
The Goðafoss waterfall is one of the most spectacular waterfalls in Iceland. The water of the river Skjálfandafljót falls from a height of 12 meters o
Gotubarinn
Götubarinn is an iconic musical bar located in the heart of Akureyri. Our wide variety of well known liquor along with an unique atmosphere is what ha
Grand-Inn Bar and Bed
The house on Aðalgata 19 consists of 3 separate building structures, the first and northernmost was built in 1897, and is now the guesthouse section o
Grána Bistro
We offer fresh and healthy food from local ingredients and want both vegans and gourmets to enjoy our delicious food in a cozy atmosphere. We make our
Grásteinn Guesthouse
Grásteinn Guesthouse in Þórshöfn,  accommodation with a private beach area and garden. Free WiFi is available throughout the property and on-site park
Greifinn restaurant
Greifinn is without doubt one of the most popular restaurant in Akureyri . The menu is varied and the prices are moderate. Greifinn is ideal for indiv
Grenivík
The township of Grenivík lies under the 1,173 metre high mountain Kaldbakur. There are many excellent routes up the mountain, but if you do not feel l
Grenivík Camping Ground
The camp site at Grenivík was all renewed in 2011 and there is now a new service house with access for the disabled. There is also now access to elect
Grenivík Fishing Museum
Open from 1st of June to 31st of August, every day from 1 pm-5 pm.The Fishing Museum is in the old baiting shed, called Hlíðarendi.The shed was built
Grenivík Guesthouse
Grenivík Guesthouse offers accommodation in June, July and August with four double/twin rooms and private bathrooms. All rooms include a buffet-style
Grenivík Swimming pool
Summer opening hours (valid from June 1): Mondays - Fridays: 11:00 - 19:00Weekends: 10:00 - 18:00 Winter opening hours:Mondays -Fridays: 15:30-18:00Sa
Grenjaðarstaður - The old Farmhouse
Grenjaðarstaður is the site of a church, and also of one of the most famous turf farms in Iceland.  It was home to the chieftains of the past, and it
Grímsey - Norlandair
Norlandair operates scheduled flights from Akureyri (AEY) to three domestic destinations: Þórshöfn (THO), Vopnafjörður (VPN) and Grímsey (GRY), and on
Grímsey Basalt Columns
The size of the columns depends on the rate of cooling; very rapid cooling may result in very small columns, while somewhat slower cooling is more lik
Grímsey Island
It's a unique feeling to walk around the green island of Grímsey. Look to the horizon on the Atlantic ocean in the north, or turn your head to the sou
Grímsey lighthouse
The lighthouse is located on the south-east corner of the island. In the beginning it was run manually with a gas lamp which had to be turned on and o
Grímsey Swimming pool
Opening hours:   https://www.visitakureyri.is/en/see-and-do/you-can-do-anything/swimming-in-thermal-pools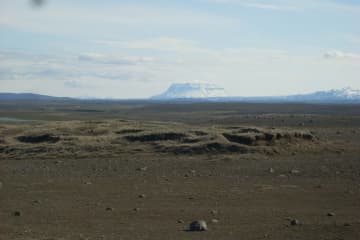 Grímstunga I
In Grimstunga we have 4 houses. Three of them are with rooms, that share bathrooms, and some have hand basins. Rooms for two, three or four people. Co
Grjótagjá
Grjótagjá is a small cave in the Lake Mývatn area, and was a popular bathing place at one time. However, geological activity in the period 1975-1984,
Grund Historical Grove
Historical grove from the year 1900 with many different tree species labeled with taxonomical names and planting year. Seeing and hearing the quaking
Guesthosue Grímsstaðir
Guesthouse Grímsstaðir stands by crossroads in the highland, in the north of Vatnajökull glacier. In the old  farmhouse it is possible to have sleepin
Guesthouse Árból
Árból is a particularly beautiful and pleasent guest house located by the stream Búðará in the west corner of the village park. The house was built in
Guesthouse Básar
Básar offers 18 beds in eight different rooms, either made up or for sleeping bags. Breakfast is on offer, as well as full meals if requested. The gue
Guesthouse Brekka
Guesthouse Brekka is a family run accommodation in Aðaldalur. - It is beautifully and very centrally located for those who want to explore the North I
Guesthouse Gullsól
Our guesthouse stands in the heart of Grimsey island. We are located just above the harbor with amazing views thereover. Our house is 3 stories high a
Guesthouse Hof
• Cat I - 4 double rooms with shared facilities• Cat III - 6 double rooms with private facilities• Sleeping bagaccomodation in double rooms• Facilitie
Guesthouse Kiljan
Kiljan is a wonderful place to stay at on your journey in Iceland. Enjoy staying in our cozy guesthouse and have dinner at our restaurant.  We offer a
Guesthouse Lyngholt
Guesthouse Lyngholt in Thorshofn, Langanes offers cosy and comfortable accomodation. Good kitchenfacility and outdoor grill for guests and access to w
Guesthouse Mikligarður - Arctichotels
Mikligarður Guesthouse is located in the center of the town of Sauðárkrókur. We offer 13 rooms; 3 with private bathrooms and 10 with shared bathrooms.
Guesthouse Skeið
Guesthouse Skeið is located in Tröllaskagi in a quiet place deep in valley Svarfaðardalur, surrounded by mountains and 18 km away from town Dalvík. Tr
Gunnólfsvíkurfjall
Mt. Gunnólfsvíkurfjall in Finnafjörður is the highest mountain in Langanes peninsula, 719 m high and rises from the ocean. On top of the mountain ther
Hamarsrétt sheep fold
The Hamarsrétt sheep fold has a unique location where it stands on the beach on western Vatnsnes peninsula. The sheep fold is used in the autumn when
Hamborgarafabrikkan
QUALITY HAMBURGERS WITH A SIDE OF FUN   Pleased to "meat" you! The Hamburger Factory concept itself is simple, really: Offer quality hamburgers with a
Happy-Cove Guesthouse
A secluded house right outside of the quaint village of Bakkafjörður in the North-East of Iceland. The house is right by the seaside and offers an ama
Hauganes
Hauganes is a part of the Árskógsströnd coastal area. It is also the most southerly community in the municipality of Dalvikurbyggd, with a population
Hauganes Camping Area
In Hauganes, near the harbor, is a recently established camping area which is open during the summer season. A great place for tents, camping trailers
Hearts of Akureyri
In Akureyri, stopping at a red light is much more pleasant than elsewhere. The red lights are heart-shaped! The heart in the traffic lights have caug
Hegranes Camping ground
The house is about 270 square meters and can accomodate about 110 persons in seats.  Tables and chairs are available.  The house has four toilets, kit
Heimabakarí
Konditori with homemade breads and delicious cakes.
Herðubreið
Mt. Herdubreid on the Oskjuleið Route is a 1682m high table mountain. It is the national mountain of Iceland and often called the "Queen of Icelandi
Herðubreiðarlindir
At the foot of Herðubreið are the Herðubreiðarlindir Springs, a spot with magnificent views and diverse natural attributes – which is probably why so
Hestaleigan Stóra Ásgeirsá
On the farm Stóra-Ásgeirsá in Húnaþing vestra (4 km from road no.1) you can visit the animals, pet them and spend time with them. You can go horseback
Hestasport Accommodation
With magnificent views overlooking the vast plains and distant mountains of the Skagafjörður valley, our seven charming timber cottages are the ideal
Hestasport Activity Tours
´Whether you are a first-time rider, a fanatical horse enthusiast or anything in between, we'll either have the right tour for you in our programme or
Hestfall, Hvalsvík Rock Formations
The gravel road No.870 leads to the peninsula Melrakkaslétta and a short drive north of Kópasker lays a parking area well marked with painted stones.
Héðinsfjörður
Héðinsfjörður is nearly 6 km long deserted northernmost fjord on the Tröllaskagi area. In the fjord is a good lake to catch fish, Héðinsfjarðarvatn, a
Hjalteyri
Hjalteyri is a small village on the western shores of Eyjafjörður. Until the early 20th century, this was one of the main hubs of the herring fishing
Hlíð Travel Service
Hlid offers different kind of accommodation: Guesthouse / Hraunbrún: Sleeping bag accommodation in four beds rooms without private bathroom.  Shared w
Hlíðarfjall Ski Area
For 60 years, the mountain Hlíðarfjall has been one of the prime skiing areas in Iceland. The hallmarks of Hlíðarfjall are high quality snow, extensiv
Hlín Guesthouse
Hlín Guesthouse is a family business, located in the old school building in Steinsstaðir in Skagafjörður. The house has been renovated and put in a ne
Hljóðaklettar
Hljóðaklettar in the canyon Jökulsárgljúfur is a distinctive cluster of columnar rock formations standing at the entrance to Vesturdalur, down by the
Hof Cultural and Conference Center
Hof Cultural Centre is located in downtown Akureyri and is one of the greatest landmarks of the town. With the circular building's exterior being insp
Hofsós
Hofsós is a peaceful seaside village on the Eastern shore of Skagafjörður Fjord, with over 400 years of history. The Hofsós Swimming Pool is fast beco
Hofsós Camping Ground
The campsite at Hofsós is a sheltered campsite with electricity, toilet facilities, cold and hot water, and a place to empty toilets.   While in Hofsó
Hofsós Swimming Pool
The Hofsós Swimming Pool is fast becoming one of the best known pools in Iceland as well as the most popular tourist attraction in Skagafjörður. The p
Hofsstaðir Hotel
We like to invite you to a very unique spot in the north of Iceland, offering excellent panorama view of Skagafjörður. The guesthouse, Sveitasetrið ha
Holar Camping site
The campsite at Hólar is one of the most interesting campsites in Iceland due to the long history and the beautiful nature. The campsite is surrounded
Holt - Memorial Museum of Alda Halldórsdóttir
Holt - Memorial Museum of Alda Halldórsdóttir.This was the home where Alda Halldórsdóttir was born in 1913 and lived and grew up with her mother and u
Hotel Akureyri
Hotel Akureyri is a luxury accommodation, just 100 meters from the waterfront and offering a beautiful view of the fiord. On the ground floor is a coz
Hotel Dalvík
Centrally located in the intimate fishing village of Dalvík, Hótel Dalvík is a cozy hotel in North Iceland offering beautiful views of the town and th
Hotel Edda Akureyri
Wherever you'll be in Iceland this summer, there is always a Hotel Edda nearby, ready to serve either as a pit-stop or a comfortable base on your adve
Hotel Hvammstangi
Please contact for prices and booking information.
Hotel Kaldi
Hotel Kaldi is a small and cozy hotel located in Árskógssandur. We offer 5 standard rooms that have a private bathroom, flat screen TV, desk and a cof
Hotel Kea - Keahotels
Hotel Kea has been welcoming guests since 1944 and has kept high standards of elegance, quality, service and comfort throughout the years. Hotel Kea i
Hotel Kjarnalundur
Hotel Kjarnalundur is a 66 room hotel, only 3,5 km from downtown Akureyri. The hotel offers a pleasant and relaxing environment with a unique setting
Hotel Laugarbakki
Right in between the country's capital and the capital of its North, Akureyri, is a brand new and marvelous hotel that goes by the name Hotel Laugarba
Hotel Laxá
Hotel Laxá is a new luxurious hotel that was opened in summer 2014. It features beautifully decorated rooms and excellent facilities in a prime locati
Hotel Mikligarður - Arctichotels
Hotel Mikligarður is a summertime property set within a student accommodation building in Saudárkrókur. We offer 65 rooms (single, double, triple and
Hotel Natur
Hotel Natur is a family-run country hotel located at Þórisstaðir in Eyjafjordur in the northeast of Iceland. The concept behind the hotels is centred
Hotel Norðurland
Hotel Nordurland has 41 rooms placed in the heart of Akureyri. Number of restaurants, shops and cafés are in a walking distance from the hotel. Hotel
Hotel Norðurljós
Hótel Norðurljós (Hotel Northern Lights) is a family runnedhotel and has been a part of the history of Raufarhöfn for thelast 40 years.  It was origin
Hotel Sveinbjarnargerði
Hotel Sveinbjarnagerdi offers en-suited bedrooms, single and double rooms as well as rooms for three and four persons. Sveinbjargargerði is well loca
Hotel Varmahlíð
Hótel Varmahlíð is located by Route 1 in Varmahlíð, in the heart of Skagafjörður. It is a comfortable, nice hotel, with 19 rooms. The hotel offers a v
Hólar
This is one of Iceland's most famous historical sites and was, for centuries, an Episcopal see. There has been a church at Hólar from the 11th century
Hólar Cathedral
Hólar Cathedral is the oldest stone church in Iceland, constructed in 1763. The church is built with red sandstone from the mountain Hólabyrða. A numb
Hólar Travel Service
Hólar is a popular destination thanks to its many attractions, notably the beautiful nature and its important role in Iceland's history. Hólar is sur
Hólmatungur
Hólmatungur is an expanse of rich vegetation in the Jökulsárgljúfur area, and there are many beautiful columnar rock formations to be found there. Th
Hótel Blönduós
Welcome to Hotel Blönduós, a timeless gem located in the charming town of Blönduós, Iceland. Originally built in 1900 as the sheriff's house and later
Hótel Tindastóll - Arctichotels
Hotel Tindastóll  We welcome you to the oldest hotel in Iceland (hotel since 1884). Hotel Tindastóll is a 3 star hotel with an old romantic style.  He
Hrafnagil
Eyjafjarðarsveit has been referred to by tourists as the countryside of Akureyri, the place you can view the wonders of Icelandic agriculture. The riv
Hrafnagil Camping site
The family camp site Hrafnagil is located next to the school in Hrafnagil, about 10 km from Akureyri. It has plenty of growth and natural beauty. Visi
Hrafnagil Swimming pool
Opening hours winter: Mondays-Thursdays: 06:30-08:00 and 14:00-22:00Fridays: 06:30-08:00 and 14:00-19:00Weekends: 10:00-19:00 Opening hours summer:Mon
Hraunahafnartangi
Hraunhafnartangi and Rifstangi are the northernmost points of Iceland, at the edge of the arctic circle. Hraunhafnartangi derives its name from the na
Hringsbjarg Cliff
From Hringsbjarg cliff you have a breath-taking view over the mountain range in Öxarfjörður fjord and the black sand beach close by. This place is th
Hrísey
The island of Hrísey is rightly known as Eyjafjörður's pearl of nature and is renowned for its abundant birdlife. It lies out in the middle of the fjo
Hrísey & Grímsey Ferry Sæfari
* June 1 - August 31: Mondays - Wednesdays - Thursdays - Fridays - Sundays Departure from Dalvík at 9.00 with arrival in Grímsey at 12.00 - the stop i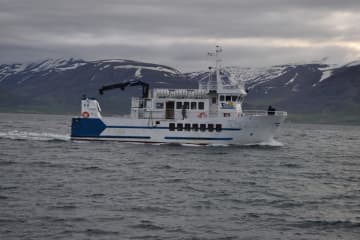 Hrísey Ferry Sævar
From Hrísey                        From Árskógssandur         07.00                                             07.20                09.00            
Hrísey Swimming pool
Geothermal Pool and Sport Centre with a hot tubOpening hours: See https://www.visitakureyri.is/en/see-and-do/you-can-do-anything/swimming-in-thermal-p
Hrútey
  Hrútey Island is the real feather in the cap of Blönduós town, which is almost encircled by the river Blanda. Hrútey is blessed with a wide variety
Husavik Cape Hotel
Situated at the heart of North Iceland, Húsavík Cape Hotel is an excellent base for exploring the wonders of the north. The hotel is conveniently loca
Húsavík
Húsavík is the oldest settlement in Iceland, besides being the largest town in Þingeyjarsýsla district and the service centre for the surrounding area
Húsavík - Eagle Air
Eagle Air is an Airline operating Scheduled flight to five destinations and variety of Day Tours and Air Tours in Iceland.Eagle Air offers the travell
Húsavík Adventures
Húsavík Adventures offers a unique experience for tourists travelling in Iceland. We offer Big Whales and Puffins and Midnight Sun Whale Watching (the
Húsavík Camping Ground
The camp site is in a great location. From Húsavík is a short distance to visit some of the most popular attractions in Iceland such as the waterfall
Húsavík Church
Húsavík Church was consecrated in 1907 and stands in the center of Húsavík. The tower of the church is 26 m high and it differs from other churches si
Húsavík Golf club
Golf course name: Number of holes: Par: Skeljavíkurvöllur 9   66
Húsavík Guesthouse
Are you looking for a guesthouse ora hotel in Húsavík?Húsavík Guesthouse is a great place to stay if you are going whale watching or sightseeing in th
Húsavík lighthouse
It´s best to accsess the lighthouse by a short walk after you parked your car at the Geo Sea sea baths.
Húsavík Museum
On the main floor of the Culture House in Húsavík the new exhibition Man and Nature - 100 years in Þingeyjarsýsla, aims to provide insight into man´s
Húsavík Ski Area
The skiing area at Húsavík is right on the town's doorstep. Reykjaheiði ridge provides excellent cross country skiing opportunities as does the area a
Húsavík Swimming pool
Open the whole year. Our opening hours are as follows: Summer:Weekdays: 06:45-21:00Weekends: 10:00-18:00  Vetur:Weekdays: 06:45-09.30 og 14:30-21:00We
Húsavík Whale Museum
The Húsavík Whale Museum was founded in 1997.  It's foremost aim is to provide detailed and interesting information about whales and their habitat.In 
Hvammsfoss Waterfall
Waterfall Hvammsfoss is a rarely visited beautiful waterfall in Vatnsdalur Valley. It takes only 5 minutes to drive from Ring Road 1, so it's a perfec
Hvammstangi
Hvammstangi is the largest community in West Húnaþing whose history as a trading centre dates back over more than 100 years. If you would like to see
Hvammstangi Swimming Pool
The swimming pool in Hvammstangi is good for tired travellers, families or others that like to relax or enjoy the best of Icelandic hot water. The sw
Hveravellir
Hveravellir is one of Iceland's most popular Oasis in the highlands whether your drive hike or ride the Icelandic horse. The area offers various hikin
Hveravellir
The "hub" of the Kjolur Route, is a geothermal area of fumaroles, and multicoloured hot pools. There are two mountain huts with kitchen facilities and
Hverfjall
Hverfjall has a large, circular explosion crater, about 140 metres deep and with a diameter of 1,000 metres. Hverfjall is one of Iceland's most beauti
Hvítserkur
Hvítserkur is a 15 m-high sea stack just off shore on the eastern side of Vatnsnes. Good seal spotting place at the estuary of the Sigridarstadir lake
Hælið - The Great White Plague center
 HÆLIÐ the great White Plague center. A visual exhibition about loss, sorrow and despair but also about hope, serenity and lust for life. Opening hour
Höfðagerðissandur Beach
Nice beach close to the town Húsavík. 
Höfði
Höfði is a rocky promontory which reaches into the waters of Lake Mývatn. The view from here is good, giving a vista of the lake's coves and inlets, b
Iceak
IceAk is a 3rd. generation family operated traveling company which specializes in Super Jeep tours from Akureyri and nearby locations all year around.
Iceland / Promote Iceland / Visit Iceland
Promote Iceland is a public-private partnership established to market Iceland´s commercial interests abroad and to increase the country´s export reven
Iceland Snow Sports
Iceland Snowsports is an international snow sports school located on the Troll peninsula in the north of Iceland. We are group of highly qualified ski
Iceland Yurt
Experience nature in a unique and comfortable way year round.   For the last six years, we have been living in Iceland with our two young kids in our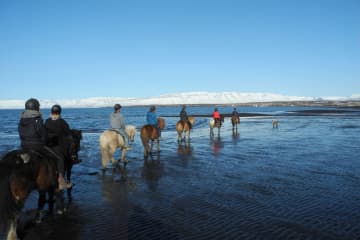 Icelandhorsetours - Helluland
At our farm Helluland in the north of Iceland we offer horse tours that suit everybodi, whether you are beginners or advanced riders, whether you come
Icelandic Horse Farm Lýtingsstaðir
Horseback ridingOur peaceful farm Lýtingsstaðir is situated in the North of Iceland in Skagafjörður, only 20 km away from road#1.We offer horseback ri
Illugastaðir
At Illugastaðir on Vatnsnes peninsula you find one of the best seal watching place in Iceland. There are good facilities and service for travellers. G
Illugastaðir Swimming pool
-
Imagine Iceland Travel
Imagine Iceland Travel operates a great range of tours to discover North Iceland all year round. Specializing in small group tours and private tours,
Íslandsbærinn - Old Farm
The Old Farm is built in the traditional Icelandic farmhouse style. The front facade has the friendly four gables, it is a beautiful place to stay in
Julli The Tourguide
Julli The Tourguide offers comprehensive and entertaining day tours all over Iceland, focusing on tailoring each trip to guests needs. We are located
Jökulsárgljúfur Canyon
This dramatic canyon, Jökulsárgljúfur, was formed by the actions of water, fire and ice. Enormous, catastrophic glacial bursts are believed to have
Kaffi Holar
Restaurant and accommodation in Hólar in Hjaltadalur. Canteen for Holar University.
Kaffi Klara - Cafe and Guesthouse
Welcome to Kaffi Klara, a friendly and family operated Cafe and Restaurant in North Iceland. We offer healthy and delicious dishes with focus on local
Kaffi Rauðka
Kaffi Rauðka is located in a brigt red house by the marina in Siglufjordur. It is an excellent place to meet the locals and breathe in the atmosphere
Kakalaskáli
Only 5 minutes drive from the ring road. History and Art Exhibition about the turmoils of 13th century Iceland: The exhibition gives insight into the
Kaldbaksferðir
Kaldbakur Tours offers during the winter trips up the mountain Kaldbakur which is 1.173m high, making it the highest peak on the northeastern side of
Karlsá Country Lodge
This 3-floor house, built in the late 1920's, is located only a few kilometers north of the small fishing town Dalvík in the Troll Peninsula. Through
Kaupfélagið Raufarhöfn
Restaurant and gallery.
Kálfshamarsvík
Kálfshamarsvík is a small cove in the northern part of Skagi, with unusual, beautifully formed sea cliffs of columnar rock, created about 2 million
Kerlingarfjöll Highland Resort
Kerlingarfjöll are one of the natural pearls of Iceland, located in the highlands, between the Glaciers Hofsjökull and Langjökull. The area is accessi
KIDKA Wool factory shop
Our company KIDKA is one of the biggest knitting factories in Iceland and its name stands for beautiful and high-quality wool products, which are fash
Kjarnaskógur woods
 Kjarnaskógur Woods  South of Akureyri is one of the towns most popular outdoor area- the woodland Kjarnaskógur. The recreational area is approx 800he
KK Restaurant
Sports bar and restaurant. The menu includes burgers, 9" pizzas and more. Kaffi Krókur also boasts an elegant cocktail menu. Great atmosphere in pool
Kolugjúfur
 As you drive along Víðidalur, you will come to Kolugil Farm which stands beside the Víðidalsá river. Just below the farm, the waters flow peacefully
Kópasker
Kópasker is a friendly village on the eastern shore of Öxarfjörður bay. A legal trading post was established here in 1880, and a village started slowl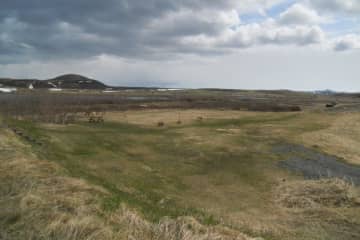 Kópasker Camping Ground
The camp site at Kópasker is just by the entrance into the village. The service house has two sinks, shower and a toilet and is very visible from the
Kópasker HI Hostel
Away from the beaten track of the ring road, Kópasker is the gateway to the remote northeast wilds where nature is abundant and the arctic circle is w
Kópasker lighthouse
A beautiful walk from the little village leads to the lighthouse with a good option to discover seals and rich birdlife. It is also possible to go by
Kristnes Forest
Forest area 10 km south of Akureyri town (road 821). Varied recreation forest effectively used for health and rehabilitation purposes. Originally grow
Krossanesborgir
Krossanesborgir is a nature reserve north of Akureyri, that allows you for a soft walk by the sea, and chances for bird watching in summer. Popular am
Krua Siam
Specialized in thai cuisine.
Kverkfjöll
The Kverkfjöll mountain range, Iceland's third highest mountain group, is a cluster of peaks formed by a large central volcano on the northern edge of
Lake Mývatn
Mývatn is the 4th largest lake in Iceland, 37 km2 in area. Its shores are indented with many coves and inlets and its surface is dotted with around 50
Lamb Inn
Only 10 kilometers south of Akureyri in the peaceful and quiet countryside lies Ongulsstadir guesthouse. The accommodations are  located in a former c
Lambanes Beach
The gravel road 869 discovers the peninsula Langanes. A beautiful beach near the farm sign to Ýtra-Lón Guesthouse is one of the rare sandy beaches whi
Lambi - Ferðafél. Akureyrar/ITA
GPS: N65°34,88 W18°17,77  Lambi hut is located in Glerárdalur valley, SW from the Akureyri town, approx. 720 m above sea level. The hut was built in 2
Langanes Private Tours
LANGANES PRIVATE TOURS We make a visit to Langanes peninsula memorable with our private Land rover tours. A tour for minimum 2 and maximum 6 persons,
Langhus Horse Farm
OPEN ALL YEAR ROUND. Our life is horse tours. It's been our passion, all our life. To go out in the nature and be a team with the horse. To see the be
Laufás heritage site and museum
Laufás is a renowned church site and chieftain's residence from the settlement (874-930). Laufás church was built in 1865, among its special items is
Laugafell
  An oasis in the barren land between the glacier Hofsjokull and Vatnajokull. The site is about 25km to the west of the best known highland route "Spr
Laugafell - Ferðafél. Akureyrar/ITA
Laugafell hut is located on the high plateau of North Icleand, 15 km NE of Hofsjökull glacier and 20 km SW from the end of Eyjafjarðardalur valley. Th
Laugar
Laugar in Reykjadalur is a community which has sprung up around the geothermal activity which is a characteristic of the area. The village is home to
Laugar Swimming pool
Summer opening (June - August)Everyday 10 - 21  Winter opening (September - May)Mondays - Thursdays 7:30-9:30 and 16-21:30Fridays 7:30-9:30Saturdays a
Laugarbakki
The village Laugarbakki stands by road one just east of Miðfjarðará River. The hot water from Laugarbakki's geothermal area is used to heat up houses
Lava Apartments & Rooms
Lava Apartments & Rooms is a friendly apartment hotel with a fantastic location in the heart of the city center. Here you will be able to relax and ta
Local Museum
The Folk museum Byggðasafn Húnvetninga- og Strandamanna welcomes you! It was founded fifty years ago and contains a precious collection of rare object
Local Museum Hvoll
Due to construction, the museum will not be open to the public in the summer of 2023. You can contact Björk Hólm Þorsteinsdóttir, the director of the
Local tours ATV
Local Tours ATV ehf. is a local entertainment company with four ATV quad bikes that can take up to 8 persons and a guide.   We have a big area that we
Medieval Days at Gásir
3rd weekend in July
Melar & Skuggabjörg Forest
Among the greatest birchwoods in Iceland located in Fnjóskadalur eastward from the town of Akureyri. The Icelandic downy birch doesn't get much taller
Melar Guesthouse
The family run Melar guesthouse is located in Kópasker, a small village in Öxarfjörður County in the North of Iceland close to the Arctic Circle. The
Mountain Súlur
Mt. Súlur is the town mountain of Akureyri. 
Mt. Húsavíkurfjall
Húsavíkurfjall is a unique landmark located just behind Húsavik. Measuring 417 mt above sea level.Easy hike. 
MTB-Húsavík
MTB-Húsavík is a new company, founded in 2018. We specialize in short mountain biking and jeep daytrips in the area surrounding Húsavík, which is loca
Museum at Mánarbakki
The museum at Mánárbakki was opened on June 18th 1995 in a house named Thórshamar that was moved there from Húsavík. Recently, the museum was enlarged
Múlaberg Bistro & Bar
For a long time Mulaberg & Hotel Kea has been known for it´s elegant celebrations, first class food and professional services. The hotel´s halls are p
Myvatnsstofa
Mývatn offers a unique natural environment. With large contrasts and small distances you can experience the most and the best that Iceland has to offe
Mývatn
Mývatn offers a unique natural environment. With large contrasts and short distances, you can experience the most and the best that Iceland has to off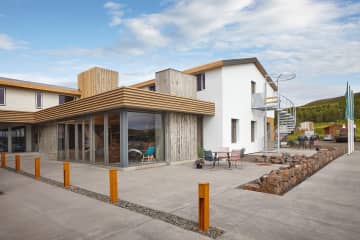 Mývatn | Berjaya Iceland Hotels
Mývatn | Berjaya Iceland Hotels is a 59-room hotel that opened in July 2018. It was rebuilt on a solid foundation, where you can be yourself in a rela
Mývatn Nature Baths
 Enjoy a relaxing visit to Myvatn Nature Bath. Located in the heart of north-east Iceland about 105 kilometres (65 miles) south of the Arctic Circle,
Mývatn Nature Reserve
Lake Mývatn is a veritable paradise for birdwatchers and there is a highly diverse birdlife to be found both on the waters of the lake itself and on i
Mývatn Ski Area
Mývatn Ski area is the perfect location for groups and those who want to connect with the locals. Opening hours are depending on each week and you see
Möðrudalur
At an altitude of 469 m, Möðrudalur farm lies higher than any other Icelandic farm. The remarkable, tiny church was built by the farmer himself, Jón S
N.-Þingeyjarsýsla Folk Museum
Located at Snartarstaðir farm, two kilometers from the village of Kópasker, this museum presents a unique collection of local objects showing dayli li
N1 - Service Station Blönduós
N1 operates over 100 service areas throughout Iceland. The largest facilities provide both attended and self-service fuel pumps, a selection of essent
Narfastaðir Guesthouse
Welcome to guesthouse Narfastadir. guesthouse Narfastadir are at road nr. 1 in Reykjadalur valley 5 km. south of the small village Laugar and close to
Naustaborgir
Nature reserve just outside of Akureyri with good slopes for walking.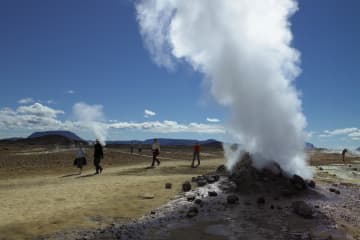 Námafjall
At the foothills of this spectacular volcanic mountain is an expanse of hot springs called Hverir that are known for their variety. You will also disc
Nest Guesthouse
Nest Guesthouse is located in Raufarhöfn – the Arctic Circle Village. We offer made up beds in rooms for 1 to 3 persons with shared bathroom and showe
no17.is Private Service / Auðun Benediktsson
No.17 Tour Service offer variety of tours mostly in the north of Iceland. Our goal is to offer personal dream tours to our customers. The company also
Nonnahús - Jón Sveinsson memorial museum
Nonni´s house was the childhood home of the writer and Jesuit priest Jón Sveinsson, "Nonni", who wrote books for children. Nonni´s house is among Akur
Nonni Travel
Nonni Travel is fully licensed travel agency and tour operator, owned and managed by locals in the beautiful north of Iceland. Nonni Travel has been o
Nordic Natura
Beautiful and well located 25 m2 studio houses on the edge of Ásbyrgi National park with a spectacular view in all directions. The houses are equipped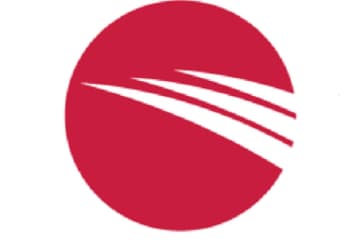 Norlandair
Norlandair operates scheduled flights from Akureyri (AEY) to three domestic destinations: Þórshöfn (THO), Vopnafjörður (VPN) and Grímsey (GRY), and on
North East Travel
Experience the true icelandic culture with North East Travel located in a small fishing village in the north eastern region, a true wonder when it com
North Sailing Whale Watching
The eco-friendly whale watching company Enjoy the great variety of marine life in the unique environment of Skjálfandaflói bay aboard North Sailing's
North West Hotel
Please contact for prices and booking information.
NumberOne
 Gísli #1  Looking for an authentic Iceland experience?Number One Tours has it all! We specialize in Local Food and Gourmet tours, Hot Springs, Northe
Orbis et Globus
The artwork "Orbis et Globus" was inaugurated on the Arctic Circle in Grímsey Island in the fall of 2017. It is a 3-meter sphere which is meant to be
Ólafsfjörður
Ólafsfjörður is a town in the northeast of Iceland located at the mouth of the fjord Eyjafjörður.The town is connected to Dalvík on Eyjafjörður by the
Ólafsfjörður Beach
Leave the village of Ólafsfjörður on its north end in direction "Kleifar" and you will reach the beautiful black sandy beach with invites to take a st
Ólafsfjörður Camping Ground
The campsite in Ólafsfjörður is located next to the sports center. Next to it is a small pond with a lot of bird life and small fishes that the childr
Ólafsfjörður Swimming Pool
The swimming pool in Ólafsfjörður is 8 x 25 meters. There are two hot tubs, one is 38°C and the other is 40°C. One is a Jacuzzi. There are two water s
Ósar Hostel
Osar is located on the Vatnsnes Peninsula, 25 km north of road no. 1. In the recent years the hostel has been completely renovated.Ósar ocean beach is
Pálshús - Natural History Museum in Ólafsfjörður
Pálshús, one of the oldest houses in Ólafsfjörður, is today a museum and a cultural centre, located at Strandgata 4 in Ólafsfjörður. The oldest part o
Pizzasmiðjan
Pizzasmiðjan offers delicious pizzas baked in a wood-burning oven. Come and enjoy a relaxing and friendly atmosphere, located in the center of Akureyr
Pólar Hestar
In the North of Iceland, at the longest fjord of Iceland, Eyjafjördur, lies dreamly Grytubakki, our farmhouse. Since 1985 we are offering a variety of
Prestbakki
Please contact for prices and booking information.
Raudanes peninsula
Rauðanes peninsula in Þistilfjörður is another example of exceptional natural beauty. There is a marked path which takes you along a circular route of
Raufarhöfn
Raufarhöfn is the northernmost town on the Icelandic mainland, nestled on the eastern shore of Melrakkaslétta peninsula. Named after its natural harbo
Raufarhöfn Camping Ground
Located by the swimming pool. Find us on Facebook here.
Raufarhöfn lighthouse
A small road leads from the little village Raufarhöfn "The Arctic Circle Village" up to the lighthouse on steep cliffs. A picnic bench offers the opti
Raufarhöfn Swimming pool
BUSINESS HOURS Summer opening, June - August Mon-Fri 16:30-19:30 Sat-Sun 14:00-17:00   Winter openingMon-Sat 16-19Closed on Sundays  Find us on Face
Raven Hill Lodge
Raven Hill Lodge is a unique property in North Iceland. The lodge is an ancient sheep farm that has been continually inhabited from the time of the se
Reykir Reykjastrond Guesthouse
Reykir is at the end of the road 748, Reykjastrandavegur in Skagafjörður. We have two natural hot pots, small café, guesthouse and camping. The area i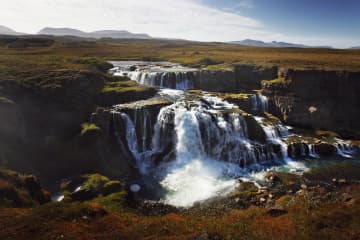 Reykjafoss
Reykjafoss waterfall is one of Skagafjörður's hidden treasures. It is the most beautiful waterfalls in Skagafjörður, located about 7 km from Varmahlíð
Reykjarhóll Forest
Recreation forest in the outskirts of Varmahlíð Village in Skagafjörður. Ideal for a relaxing stop when traveling Route 1. Walking trails to the top o
Reynistaður
At Reynistaður in Skagafjörður fjord an entrance hall is all that remains of the large farm that Þóra Björnsdóttir had built after a great fire in 175
Rub 23
Rub23 is an Icelandic restaurant that uses ingredients from Icelandic fishermen and farmers . Ingenuity from Asia and America. We specialize in seafoo
Rúnalist Stórhól - Art craft and animals
Local hand craft for sale.  Natural Icelandic materials from Skagafjörður, leather, fish leather, hides and wool.
Saga Apartments
2 Newly refurbished 1 bedroom apartments (50 m2) with balcony in the heart of Akureyri city center.   Free WiFi • Free parking after 4PM - 10 AM weekd
Saga Travel
Saga Travel is an Icelandic tour operator is built by people with passion for Iceland and travel. We believe that life should be an adventure, driven
Salthús Guesthouse
Guesthouse, Salthús Gallery and Artist Residency in Skagaströnd. The Salthús which was renovated into a guesthouse in 2017, got its name around 1950.
Saltvik
For the last 20 years we have been organising highland riding tours where we go out for 5-10 days in the magical highlands of Iceland, these tours we
Sauðanes lighthouse
Sauðanes lighthouse was built in the years 1933-1934 and in 1934 the sound lighthouse was also put into use, but it emitted three sound signals in fog
Sauðaneshús - The Old Vicarage Langanes
Sauðanes is an old church estate on Langanes peninsula, 7 kilometres north of the village of Þórshöfn.  It is believed that there has been a church in
Sauðárkrókur
Sauðárkrókur lies on the South West shore of Skagafjörður Fjord. Sauðárkrókur is Skagafjörður's largest population centre and services the local munic
Sauðárkrókur Camping Ground
A service house is available at the campsite with hot and cold water, showers, toilets and it is accessible for the disabled. Electricity is also avai
Sauðárkrókur Swimming Pool
The hot tubs at Sauðárkrókur are considered extremely good and perfect for relaxing. Two tubs both with massage and differing temperatures. The pool i
Sauðárkrókur-Tindastóll Ski Area
The Tindastóll ski area is particularly well-suited for the entire family. The slopes are now equipped with a new snow production system which has ens
SBA-Norðurleið
SBA-Norðurleið specialices in public transport.  The company also offers scheduled sightseeing tours from Akureyri to the natural beauty spots in the
Scandic Mountain Guides
 We at the Scandic Mountain Guides specialisein ski touring/splitboarding trips in the wintertime and hiking tours in thesummertime. Scandic Mountain
Scandinavia Travel North
Scandinavia Travel North  is a destination management company operating in northeast Iceland, with special focus on walking and hiking tours in Húsaví
Seals
Sellátur is the Icelandic name given to an area by the sea which is the breeding ground for seals and these are to be found wherever seal colonies hav
Segull 67 Brewery
We are a small family owned craft brewery located in fishing village of Siglufjörður, Iceland, my grandfather, my father and I, as well as the family
Sel-Hotel Mývatn
Sel Hotel Mývatn provides you with an ideal location from which to experience the wonders of Mývatn and its surroundings.  The hotel has 58 rooms whic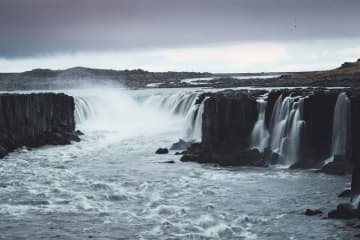 Selfoss waterfall
The waterfall Selfoss is in the river Jökulsá á Fjöllum and is only a few hundred meters south of Dettifoss waterfall. It is 10 meters high but very w
Selvíkurviti lighthouse
The lighthouse is accessible by a hike. A sign "Ráeyri" indicates the direction to leave road No.76 at the south end of the fjord. At the end of the g
Sigló Hotel
Siglo Hotel is built into the harbour in Siglufjordur. All the rooms have views over the beautiful surrounding mountains and marina and from the cosy
Siglufjordur camping ground
The campsite in Siglufjörður is located in the center of the town, next to the pier and the square. All services, museum, and activities are only abou
Siglufjörður
Siglufjörður is Iceland's northernmost town and is a historic fishing town whose fame, and fortune has always been linked to the ebb and flow of the f
Siglufjörður Golf Club
Golf course name: Hólsvöllur  Number of holes: 9 Par: 70 Club Facebooksite:https://www.facebook.com/gksgolf/ Course Facebooksite:https://www.facebook.
Siglufjörður Ski Area
The ski slopes of Skarðsdalur are without a doubt among the best in Iceland. Three lifts carry skiers up to the slopes; two combined lifts, a disc lif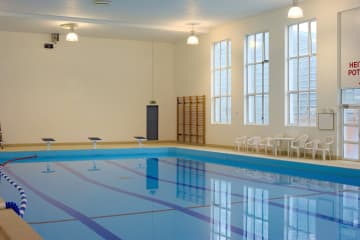 Siglufjörður Swimmming Pool
Swimming pool in Siglufjörður is an indoor pool 10 x 25 meters. In the outdoor area there is a large tub with massage and sauna. For the opnening hou
Siglunes Guesthouse
The hotel is located on the north coast of Iceland, in the small sea-side town Siglufjörður.All rooms come with new quality beds made up with good lin
Silva
The apartment is on the second floor at Syðra-Laugaland Efra where the view is fantastic the whole year around. The staircase is bright and has a hand
Sjavarborg Restaurant
Sjávarborg Restaurant is located by Hvammstangi's harbour. Sjávarborg Restaurant offers diverse menu all year around.  Opening HoursEvery day from 11:
Sjóferðir Kela/Keli Sea Tours
Keli SeaTours/Keliseatours.is Keli SeaTours is a small family-whale watching company in Akureyri. Three brothers named Egill-, Halldór- and Sævar Áske
Skagafjörður Golf Club
Hlíðarendi Golf Course is located just above Sauðárkrókur, only a walking distance from town. It is the longest 9-hole golf course in the country, sit
Skagafjörður Transportation Museum
The Vintage Auto Museum at Stóragerði in Skagafjörður formally opened in 2004. The museum has on exhibition around 100 vehicles; cars, buses, motorcyc
Skagaströnd
Opening hours, summer 2021:Weekdays: 10:00-20:200Weekends: 13:00-17:00 
Skagaströnd
At Skagaströnd you will find the natural beauty of varied landscapes and vegetation everywhere you look. You will witness the grandeur of Spákonufell
Skagaströnd Camping Ground
The camp site is in a sheltered and quiet place facing the sun during the day. In the middle of the area there is a mound where an old farm used to be
Skalar in Langanes peninsula
What remains of the village of Skálar are remnants of a life that used to be: a thriving community whose livelihood depended on the sea. Changing cond
Skjálfandi apartments
Skjálfandi apartments is a small family run apartment hotel in Húsavík.  It is centrally located in walking distance from the harbor and most attracti
Skúlagarður Hótel
Skúlagarður, former boarding school and community-hall was built in the years 1953 to 1959.  Skúlagarður lies at the heart of Kelduhverfi on road 85,
Skútustaðagígar
Skútustaðagígar pseudo craters were formed by gas explosions, when boiling lava flowed over the wetlands. The craters are a popular site for birdwatch
Snow Dogs
Snow Dogs offers dog sledding tours, cart rides and Kennel visit at our Kennel Vallholt between Lake Mývatn and Akureyri, North Iceland. Visit the pac
Sólgarður Apartments
The house is a landmark in the town of Hvammstangi. When it was built it was one of the biggest houses in town.  All the apartments are newly renovate
Sóti Lodge / Summit Heliskiing
We design our experiences based on our passion for nature, adventure, and sustainability. Iceland's natural environment is at the core of our experien
Sóti Summits
Sóti Summits is a North Iceland travel agency, operated by Icelanders with a desire for adventure travel and inspired by the pristine nature of northe
Spakonufell
  Spákonufell is an impressive and dignified mountain towering above Skagaströnd and is looked upon as a kind of emblem of the village. It is frequen
Spákonufellshöfði Headland
Spákonufellshöfði headland is popular among those interested in walking and other outdoor recreations, and is a short way from the harbour in Skagastr
Sport Tours
Sport Tours is an authorized Travel Agency by the Icelandic Tourist Board and has been operating since 1994. The headquarters are in North-Iceland but
Star Travel
Star Travel was founded in June 2013. We are a small family company in Akureyri, we travel in a small groups and our goal is always having a personal
Stórikarl
Langanes is a veritable outdoor paradise teeming with birdlife, great for nature study and hiking. Skoruvíkurbjarg, located mid-way out on its north
Stórutjarnarskóli Swimming pool
Information on opening hours and prices can be found on our website: http://www.storutjarnaskoli.is/default.asp?sid_id=8889&tre_rod=023|&tId=1   We lo
Strikið
Strikið restaurant is located in Akureyri, a town of 18,000 people in northern Iceland. We offer our guests versatility in food selection, top service
Strýtan Divecenter
Strytan Divecenter is located in the small fishing village Hjalteyri 22. km north of Akureyri. GPS location N 65°51.055′– W 18°11.583′.   Dive with us
Sunnuberg Guesthouse
Please contact for prices and booking information.
Sunnuhlid houses
Great place to stay in the Icelandic countryside. We have 3 small houses and 2 apartments for rent all with spectacular view of Eyjafjörður. In close
Sushi Corner
Sushi Corner is a sushi restaurant with a large selection of sushi dishes, both in take away and to eat on site. 
Svalbarðseyri
Svalbarðseyri is a village in the Svalbarðsströnd district on the eastern coast of Eyjafjörður. Svalbarðsströnd is a thriving agricultural area and in
Svalbarðseyri lighthouse
The lighthouse is easy to reach by car at the coast of the little village Svalbarðeyri close to Akureyri. A short walk follows the beautiful coast wit
Svalbarðseyri Swimming pool
Svartaborg
Svartaborg Luxury Houses are located in a beautiful, very quiet and remote valley in the North of Iceland. The houses stand on a hillside and all have
Sverrir Hermannsson´s smallexhibits
1st June - 15th September is open every day 13:00-17:00 Also, open on request.  
Syðra-Skörðugil
The farm Syðra-Skörðugil is located in the heart of Skagafjörður. By road number 75 between Varmahlíð and Sauðárkrókur. From our farm and to Varmahlíð
Systragil Camping Ground
Systragil Camping Ground Welcome to our friendly, small campsite with cooking facilities and free wifi. We hope you enjoy the tranquility, the smell o
Sýsli tours
We are a small,  tour operating and driving instructing company. We operate in the North of Iceland, and our base is in Akureyri, the capital of the n
Sæluhús - apartments
 Modern design and beautiful houses. 3 bedrooms and a spacious living room and kitchen in one space.- Three bedrooms with beds for 7 people, 2 bedroom
Sölvanes
We offer cosy accommodation at a fair price on a traditional sheep farm.  The accommodation is available in a renovated older guest house. Fully made-
The Beer Spa
You lie in a bathtub for 25 mintues, filled with beer, water, hops and yeast. After that you go into a relaxation room for another 25 minutes. Beer ye
The Christmas Garden
A visit to The Christmas Garden will transport you into the realms of Christmas – only a 10 minute drive from Akureyri. Here you will find countless i
The Herring Era Museum
The Herring Era Museum is Iceland's largest maritime and industrial museum, where visitors have the opportunity to get to know the herring fishery and
The Herring House
 The Herring House is a cozy place for tourists and travellers around Iceland.   We offer you a place to stay in the Northmost town of Iceland, Sigluf
The Hidden People & Elves of Akureyri's Botanical Gardens
Guided walks in English through Huldustígur the Hidden Trail  It takes about 1 hour with the guidance of Bryndis Fjóla who is a seer and horticulturis
The House of Shark-Jörundur
 Jörundur Jónsson,called Shark-Jörundur, built the house in 1885-86, using timberfrom Norwegian ships which ran ashore at Hrísey in 1884. In 1917 the
The Icelandic Aviation Museum
The Icelandic Aviation Museum is located in a large hangar at Akureyri Airport. The museum covers Iceland's aviation history with photographs, videos,
The Icelandic Emigration Center
The Icelandic Emigration Center was founded in 1996 and dedicated to commemorate Icelandic emigrants to North America and to promote connections betwe
The Icelandic Folk and Outsider Art Museum
The Icelandic Folk and Outsider Art Museum collects artworks by artists who have hitherto been seen as outside the cultural mainstream, often also cal
The Icelandic Horse History Centre
The Icelandic Horse History Centre was founded it 2001 at Hólar in Hjaltadalur is located in the old stable at Hólar, built in 1931. The old stable wa
The Icelandic Seal Center
The Icelandic Seal Center in Hvammstangi is a research and exhibition center investigating and detailing the lives of seals found in and around Icelan
The Industrial Museum
The Industrial Museum is a small, homely, relaxing and interesting place where you can see machines, devices and products from the blooming industry i
The Motorcycle Museum of Iceland
A museum on the 100 year history of motorcycles in Iceland. Motorcycles from all over, objects and artifacts relating to the historyof motorcycles in
The Museum of Prophecies
The Museum of Prophecies Exhibition, storytelling and fortune telling.   The exhibition focuses on Þórdís the fortune-teller, the first named inhabit
The Pond
The Pond in Akureyri is a fun outdoor recreation area in the heart of the town. In summer, it is buzzing with life when cruise ships start coming with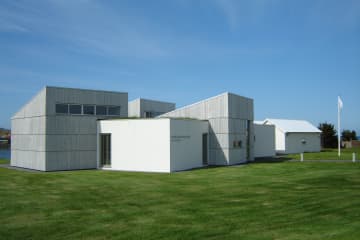 The Textile Museum
The Textile Museum in Blönduós is the only specifically focused textile museum in Iceland. The museum is located in beautiful bulding with good visito
The Touring Club of Akureyri
The Touring Club's office is located at Strandgata 23, 600 Akureyri. Opening hours are: In winter (1st of October to 30th of April): Mondays to Friday
The Transportation Museum at Ystafell
The transportation museum at Ystafell was established by Ingólfur Kristjánsson and Kristbjörg Jónsdóttir in 1998. The museum is the oldest of its kind
The Traveling Viking
The Traveling Viking is a family-run tour operator offering tours with local tour guides comfortable cars, highly qualified drivers and guides, humor,
Tindaöxl Ski Area
Ólafsfjörður offers ideal conditions for winter sports. The neighbouring mountains and valleys offer excellent terrain for snowmobile touring and the
Tröllaskagi hiking
Hiking tours around the beautiful mountain range Tröllaskagi. HIking tours start each Tuesday at 17:15 and departure is from the foootball field in Ól
Tungulending
Tungulending is a unique house in the North of Iceland. It is located in a remarkable environment at the coast of Skjálfandi Bay. The house is accessi
Vaðlaheiði Tunnel
Vadlaheidi Tunnel is a 7.5 km (4.7 miles) long tunnel on the Icelandic Ring Road, close to the town of Akureyri in North Iceland. The tunnel bypasses
Vaglaskógur Campsite
Vaglaskógur Campsite has five sheltered camping grounds for tents, camper vans, RVs, travel trailers, and folding campers that all offer access to res
Vaglaskógur Forest
One of the most eye-catching forests in Iceland, situated in Fnjóskadalur Valley short distance to the east from the town of Akureyri. The native Icel
Vaglir Forest
Vaglir forest has fine recreation possibilities. Located just 14 km west of Akureyri (by Route 1) and is one of the future recreation forests of the A
Varmahlíð
Varmahlíð Swimming Pool is a very popular family pool. The pool is a divided outdoor pool. One section is 12.5 x 25m and the other 12.5 x 8m children'
Varmahlíð
This community offers a wide variety of services for visitors and local people alike, making it one of the most popular stopping points for those trav
Varmahlíð Camping Ground
Varmahlíð Campground is a peaceful and cozy campsite, located in a protected forest area on the southern slope of Reykjarhóll. A service house is avai
Varmahlíð Regional Information Center
The Tourist Information Center for Skagafjörður is located in the wooden house with the traditional turf roof in Varmahlíð, next to the local store. W
Vatnajökull National Park - north part
Vatnajökull National Park is vast in size and covers more than 13% of Iceland. Despite a large part of the national park being underneath the icecap o
Vatnsdalshólar
Vatnsdalshólar are a cluster of hills of all sizes across the mouth of Vatnsdalur valley. Thought to have been formed by a catastrophic landslide. T
Veitingahúsið Salka
Restaurant Salka In the city center, housed in one of the oldest buildings in town, built in 1883. The restaurant is open all year around, and offers
Verbudin 66
A small, family run restaurant with a fusion of traditional and international cuisine. Fresh fish, fish & chips, fish soup as well as Burgers and Vega
VERDI Travel
Please contact for tours and booking information. You are welcome to visit us at our offices at Strandgata 3 in Akureyri and Ármúli 11 in Reykjavík. 
Vesturdalur Camping Ground - Vatnajökulsþjóðgarður
The campsite in Vesturdalur is usually open from early June to mid-September. The campsite is for tents only. Neither electricity nor hot water is ava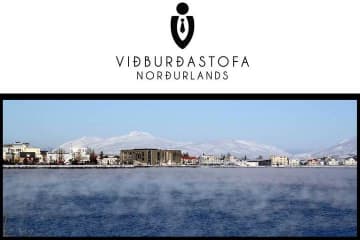 Viðburðastofa norðurlands
North Iceland Event Company Everything from tailored incentives to big international events.
Viking Heliskiing
 Founded in 2013, Viking Heliskiing is aheliskiing/heliboarding company that specialises in bringing the uniqueskiing/snowboarding experience possible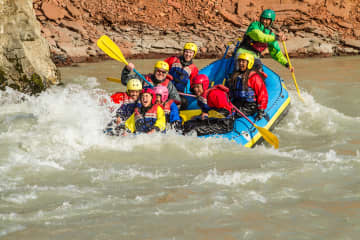 Viking Rafting
Guide-owned, professional, personal, IRF-certified service specializing in all whitewater activities from scenic floats and challenging rapids to remo
Visit North Iceland
VIsit North Iceland is responsible for marketing and promoting North Iceland in the tourism industry. The goal of Visit North Iceland is to strengthen
Víðimýrarkirkja church
Víðimýrarkirkja church is one of the few preserved turf churches in Iceland.  At the beginning of the 20th century its fate was uncertain, but luckily
Víðimýri Church
Víðimýrarkirkja Church is one of the few preserved turf churches in Iceland. At the beginning of the 20th century its fate was uncertain, but thankful
Víti
Víti is a huge explosion crater, about 300 metres in diameter. The crater was formed during a massive volcanic eruption at the start of the famous Mýv
Vogafjos Farm Resort
Welcome to Vogafjós Farm Resort The resort is located on the east coast of lake Mývatn. It consists of a cosy family-owned guesthouse, a restaurant ne
Vogar
Please contact for prices and booking information.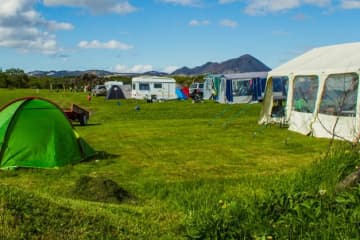 Vogar Camping Ground - Vogar Travel Service
Our camping grounds have plenty of space and guests are welcome to park their car next to the tent/camper.  Indoor toilets and hot showers are include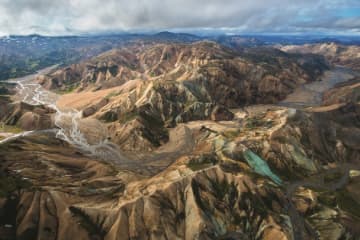 Volcano Heli
Volcano Heli offers sightseeing tours, film & photo and dual-control flights. We at Volcano Heli are passionate about flying and offering our customer
Vökuland guesthouse & wellness
Vökuland Guesthouse is located in the heart of the Eyjafjörður area, just 12 km from Akureyri, surrounded by the beauty of the Nordic mountains. The p
Whale Watching Akureyri
We guide and operate whale watching tours in North-Iceland, from the sea side town of Akureyri, on the magnificent Eyjafjord. Join our day tours and e
Whale Watching Hauganes
Whale Watching Hauganes is Iceland's oldest whale watching tour operator, based in the heart of Eyjafjörður fjord from where the whales are usually ju
Ytra Lón Farm Lodge
Ytra Lón Farm Lodge is situated in the midst of Langanes Peninsula, on the far reaches of one of Iceland's most remote corners. 14 km northeast of Þór
Zipline Akureyri
Glerárgil, in the middle of Akureyri, is a hidden gem of nature where five ziplines are waiting to zip you over the rustling river and steep cliffs.Ou
Þelamörk Swimming pool
Opening hours: From 20. Agust:                        Friday                      17:00-20:00 Saturday                 11:00-18:00 Sunday            
Þingeyrakirkja church
Þingeyrar was, in past times, one of the most famous estates in Húnaþing and also the site of a church. Now, the Þingeyrakirkja church commands one of
Þorgeirskirkja Church
Þorgeirskirkja by Ljósavatn was built in memory of the thousandth anniversary of the conversion to Christianity in Iceland. The church was ordained in
Þorsteinsskáli - Akureyri Touring Association
Thorsteinsskáli hut is located in the Herðubreiðarlindir oasis, approx. 4 km E of the beautiful Herðubreið table mountain. The hut was built in 1958-6
Þórðarstaðir Forest
Native birchwoods in Fnjóskadalur eastward from Akureyri. Along with adjacent forests these are amongst the biggest continuous woodlands in Iceland. M
Þórshöfn
The heart of Þórshöfn beats with the waves, and fishing and fish processing have been the town's main form of occupation throughout the years. Therefo
Þórshöfn - Norlandair
Norlandair operates scheduled flights from Akureyri (AEY) to three domestic destinations: Þórshöfn (THO), Vopnafjörður (VPN) and Grímsey (GRY), and on
Þórshöfn Camping Ground
The camp site is high in the village in a peaceful location.  All services is in a walking distance.   The facilities at the camp site are good with t
Þórshöfn District Information Office
The Þórshöfn information center is located in the Verið sports hall. In addition to being able to access information in the information center, touris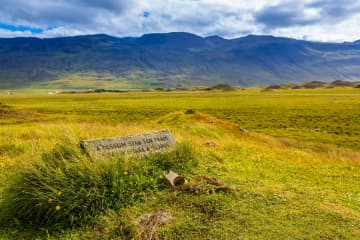 Þrístapar
Þrístapar is a historic site, where the last execution of a convicted felon took place in 1830. Agnes Magnúsdóttir and Friðrik Sigurðsson were sentenc