Hringsbjarg Cliff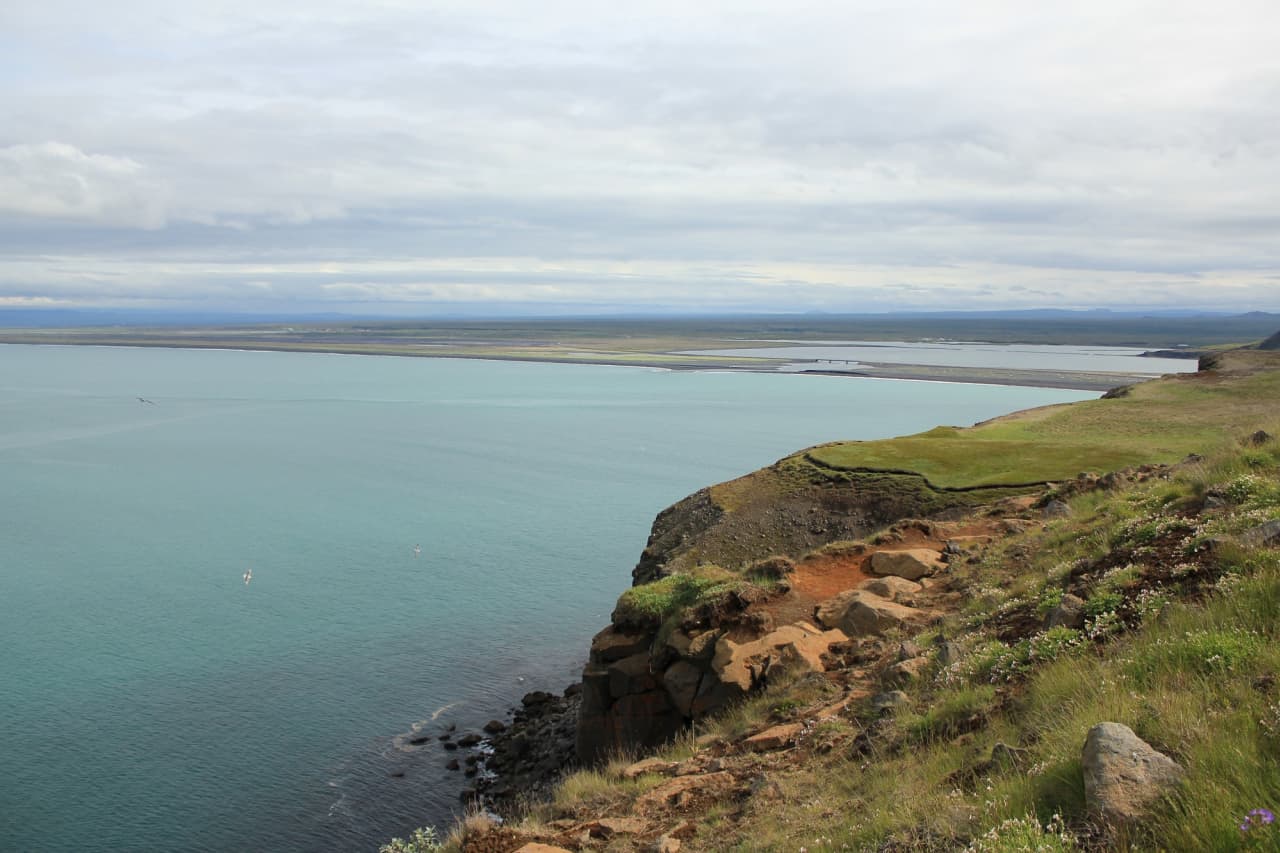 From Hringsbjarg cliff you have a breath-taking view over the mountain range in Öxarfjörður fjord and the black sand beach close by.
This place is the perfect place to stop and stretch your legs, breathe in the fresh sea air and enjoy the view and tranquillity.
At Hringsbjarg cliff is an observation deck as well as tables and information signs.
Great birdlife.